---
Disclaimer: This page may contain affiliate links. We may earn a small commission for purchases made through links in this post, at no extra cost to you.

MS Answers to Questions About Multiple Sclerosis
We are not experts, so any MS answers you find here are intended as information only. If you need expert advice from an actual doctor, please visit our sponsor, Just Answer. There a Neurologist will be able to answer your medical question for you. If you would like to see if we can answer your question, scroll down to the form below. (Coming soon)
And if you'd like to read it, you'll find our Advertising Policy here.
This is the place to find Answers About MS. Do have specific questions about MS that you haven't been able to find the answers to? Well here's where you can ask them.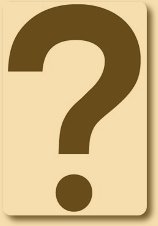 Sooo, we're opening the floor to you! Ask your questions about multiple sclerosis here. We will answer to the best of our ability or our generous visitors will share their knowledge and advice with you. It's the perfect solution!
Fill in the form below and ask your question. We or other visitors will comment and answer your questions. And you can comment and answer their questions, as well.
We have developed a great resource for everyone with questions about multiple sclerosis - MS Answers!
Scroll through the list below to find all kinds of questions about MS. The answer that we have given as well the comments/answers from other MSers can be found after each. If you can't find a questions similar to yours, go ahead and ask your own.
There are many supportive and helpful people who visit these pages. So be assured that someone will have a similar situation and be able to offer advice, comfort, or assurance to you.
Some questions we have decided to devote a full page article to. Click the link(s) below to find them. You will be able to add your own comments as well. Scroll down below for the form to add your questions or find questions to answer.
The links to the side offer navigation to the newest questions. The link at the bottom, will take you to the oldest questions that have been asked.
Couple Question - What Should I Say?
Do you have a question? We have the answer!
Is there something about MS that you have a question for and can't find the answer to? Well ask it here, and if we can't answer it, maybe one of our readers can.

Go ahead, ask away! And when you finish, if there is a question below that you know the answer to, go right ahead and answer using the comment box.
Want to Read What Other Visitors Have Asked?
Click below to see questions by other visitors. You can also find questions that may still need answers. You can even rate the answers you feel are best.

Go from MS Answers to Frequently Asked Questions
---
Dear Friends,
"Life in Spite of MS is a participant in the Amazon Services LLC Associates Program, an affiliate advertising program designed to provide a means for sites to earn advertising fees by advertising and linking to Amazon.com. We're also part of the Ebay Partner Network, another affiliate program."
We'd also like you to know it doesn't cost one cent more  when you click through the links here on our blog. Not one single penny. And we will make a little extra cash when you do click through. We'll be ever so appreciative. You also have our word that we'll only link to things that we would use ourselves, (or wish we could have or use).
Sincerely,
Cir & Akrista
You are reading original content written by Akrista or Cir L'Bert of Life in Spite of MS. If you enjoyed reading this blog, please consider following us on Facebook, Twitter, Pinterest, and Instagram. See you there!
---
Privacy Policy ~ Advertising Policy ~ Disclaimer ~ Contact Us ~ About Us