---
Disclaimer: This page may contain affiliate links. We may earn a small commission for purchases made through links in this post, at no extra cost to you.

The Anonymous MS Page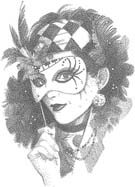 Have you ever wished there was an Anonymous MS page where you could say exactly what you thought about MS?
A place where if you felt really bad, you could go and say it and just get it off your chest? 
Somewhere that no one would judge you or tell you, you shouldn't say that or you shouldn't think that way?
Where you could rant and not worry who actually saw it, because no one would know it was you?
Well, here is that place. And don't make it a place where you only visit once. You can come back again and again. Whenever you need to get something off your chest about multiple sclerosis. Come here.
Get it off your chest. Release it and then move on. Consider it therapy.
If you just need to tell someone how you're feeling right now. Say it. Tell us how. We won't mind.

If you just want to say that MS sucks and your life is miserable. Say it. Tell us how.

If you just want to tell MS to go away and leave you alone. Say it. Talk to your MS and then leave it here. Scream at your MS and then leave it here. Rant at your MS and then leave it here. 
Consider it the place to go when you need to get something out and no one is around to listen. Come here. Sometimes that's all it takes to help you feel a little better. Just someone to talk to, someone who understands and won't judge you, but will let you say what you need to say, when you need to say it.
I've often wished there was a place like this on a site like this that wouldn't mind if I vented a little. I'm not one to do a lot of yelling and screaming, but if I wanted the world to know how MS was treating me, but still keep my anonymity, I'd want a place like the Anonymous MS Page, to do it.
So consider this, your place. Use the form below to add your story and do it anonymously!
Do You Have an Anonymous Story to Share About MS?
Do you have a story you'd like to share about MS but would like to share it anonymously? Sometimes you just need to vent or rave, but you don't want everyone to know that it was you.

Well here is the place to share it - anonymously! Of course if you'd like to add your name, that's fine, as well. But if you'd feel more comfortable venting or raving without adding your name, then go for it.

(**NOTE - PLEASE READ**
We understand that venting and or raving may involve a certain amount of profanity - however, we ask that you keep this to a mild level or use alternative lettering to express what you have to say. Otherwise we may have to edit your comment to an acceptable level for our diverse audience.

Please, understand that if your story contains an excessive amount of profanity which cannot be edited in a way that will retain the gist of your rant, we may need to delete it entirely and ask you to re-submit, so keep this in mind as you make your submission.

Also, submissions of less than 300 words will also not be included. If you don't have much to say, please consider just making a comment to an already submitted contribution instead of just adding a short one or two sentence submission.

We want contributions to Life in Spite of MS to be of value to our visitors. And if there is something you've always wanted to say about MS, I'm sure you can think of at least three hundred words to get it off your chest. Go ahead, we can take it.)

What Other Visitors Have Said Anonymously
Click below to see contributions from other visitors to this page...

Would you rather just share your story about MS? Then go here from the Anonymous MS page.
---
Dear Friends,
"Life in Spite of MS is a participant in the Amazon Services LLC Associates Program, an affiliate advertising program designed to provide a means for sites to earn advertising fees by advertising and linking to Amazon.com. We're also part of the Ebay Partner Network, another affiliate program."
We'd also like you to know it doesn't cost one cent more  when you click through the links here on our blog. Not one single penny. And we will make a little extra cash when you do click through. We'll be ever so appreciative. You also have our word that we'll only link to things that we would use ourselves, (or wish we could have or use).
Sincerely,
Cir & Akrista
You are reading original content written by Akrista or Cir L'Bert of Life in Spite of MS. If you enjoyed reading this blog, please consider following us on Facebook, Twitter, Pinterest, and Instagram. See you there!
---
Privacy Policy ~ Advertising Policy ~ Disclaimer ~ Contact Us ~ About Us