---
Disclaimer: This page may contain affiliate links. We may earn a small commission for purchases made through links in this post, at no extra cost to you.

Letters to Montel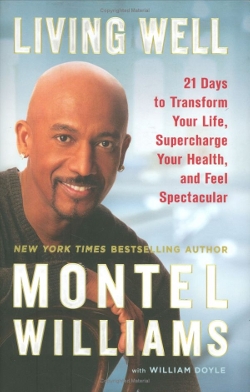 We're not Montel Williams and Don't know him personally, and this not an official Montel site,

but if you like, you can write your letter or comment to him here:
Here is a place to write your Letters to Montel concerning multiple sclerosis. Even though we don't know him personally, we still, to this day, get many letters to him with questions about MS, asking for advice, or just to thank him for being..., well, Montel. 

For some reason, visitors think that Cir is Mr. Williams. They're both handsome, of course, and Cir does have a bald head, like Montel. He also has MS, like Montel, and he is African American, like Montel, but that is where the resemblance ends.
We have also said repeatedly that he (Cir), is not Montel, but almost every week we get a letter(s), thanking him, asking for his help, or advice about MS.
As far as we know, he has people who screen and vet requests, so if they do happen to read your letter, I'm sure they will research it's validity. So please keep this in mind when you write and don't take it personally if you don't get an answer.
You would probably do better following him on Facebook, Twitter, or Instagram.
For this reason, we have decided to add this page where you can write your letters about MS, ask questions about MS, or just thank him for...., being Montel. Use the form below to add your letter. He was an inspiration to so many when his show was on the air. His books and videos help many, even those without MS.

Special Note



If you have an emergency, please call 911 or seek immediate advice from someone you know personally who can help you decide on what action to take. Don't risk your life or that of a loved one, waiting for us or someone else to answer your post.

Hopefully this page and the letters we write will get to him or someone who does know him personally. So, if you have a question about MS, by all means ask. Even if Montel doesn't answer, maybe someone else will have a suggestion or bit of advice that will help.
We will answer your questions about multiple sclerosis as best we can based on our experience, as we have lived with it for over 30 years now. But please remember, we cannot get to Montel and we do not know him personally.
We wish we did, however, we don't. You can read more about him on the following pages on our website and we've added a link to his page below, as well.

Montel Williams MS Foundation (can't find a valid link to this page - still trying)
(The following link is our affiliate link to Montel's book - Living Well - and will take you to the Amazon website)
Living Well: 21 Days to Transform Your Life, Supercharge Your Health, and Feel Spectacular
Your letters to Montel
Would You Like to Write a Letter to Montel Williams?
We have been writing pages about Montel Williams since we started Life in Spite of MS. For some reason, many of you think that we know him personally. Unfortunately we do not.

We have decided to add this invitation so that you may write him here. Maybe, just maybe, someone who knows him will read it and let him know. Be as specific as you like. We will answer questions or make comments also, but hopefully the letters will get to Montel and maybe he will be able to help.

If you would like to write him a thank you letter, that's great too. He has been a great help and inspiration to many just by sharing his experience with MS on his show and in his books. So if you'd like, take the time to thank him. I know he will appreciate it.
What Other Visitors Have Written to Montel
Click below to see contributions from other visitors to this page...

Go from Letters to Montel back to the Home Page.

---
Dear Friends,
"Life in Spite of MS is a participant in the Amazon Services LLC Associates Program, an affiliate advertising program designed to provide a means for sites to earn advertising fees by advertising and linking to Amazon.com. We're also part of the Ebay Partner Network, another affiliate program."
We'd also like you to know it doesn't cost one cent more  when you click through the links here on our blog. Not one single penny. And we will make a little extra cash when you do click through. We'll be ever so appreciative. You also have our word that we'll only link to things that we would use ourselves, (or wish we could have or use).
Sincerely,
Cir & Akrista
You are reading original content written by Akrista or Cir L'Bert of Life in Spite of MS. If you enjoyed reading this blog, please consider following us on Facebook, Twitter, Pinterest, and Instagram. See you there!
---
Privacy Policy ~ Advertising Policy ~ Disclaimer ~ Contact Us ~ About Us