Mothers of Tacoma Washington Next Chapter Family
by Carol Sanchez
(Tacoma Washington Pierce County )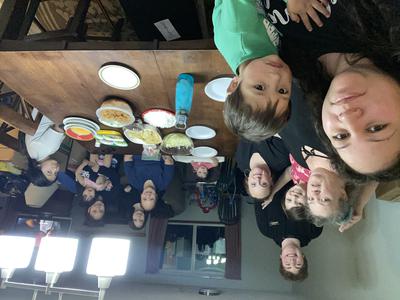 These are our moms
Dear Mr Montel Williams,
I am writing to you on behalf of our single homeless moms in Tacoma, Washington - the moms of Next Chapter Family, that opened last year in March and is privately funded. Our program has been open for a year since last month changing outcomes for single mothers and maternity mothers who are struggling and we are not like any other program. Our program is unique because we don't only touch bases on credit, we dig deep and every mom has a unique plan. We help moms build credit, rental history, debt, etc etc.
Last week we had to move from our 6 bed 4 bath next chapter house to turn our house into a covid-19 quarantine since 75% of our funding donors have pulled out. Since covid-19, we had to move into school classrooms on the Weyerhaeuser mansion property. Talk about ghosts!! A couple of our moms have broken down in tears and would give anything to have a home again.
With our Advocate, Monique Patterson, who is our voice, she is our biggest supporter and believes in us and is fighting for us. She is looking for resources to find our new home for our program. Covid-19 has especially been hard on us who don't have a home now and no work. Some moms have no vehicles and no near transportation.
Please, Montel, I only ask if we can get a donation fundraiser to help our program get on our feet again so we don't have to deal with the middleman type thing. Possibly with enough funds, we can find the perfect next chapter house to call home to moms who are motivated and independent on changing their lives around.
Thank you for your time. God Bless.
Carol Sanchez House mom
Piercekingcleaning@gmail.com
2532529130