---
Disclaimer: This page may contain affiliate links. We may earn a small commission for purchases made through links in this post, at no extra cost to you.

MS Is...?
MS is... - As an MSer, how would you finish this statement?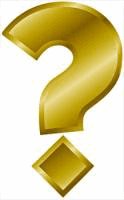 Have you ever stopped to think about the phrase, MS is....?
Well, what exactly is MS? We've already addressed multiple sclerosis from a medical viewpoint. But what's it like actually living with it? What really happens, when you wake up in the morning to find some new symptom?
Or find yourself questioning your sanity or wishing you could just stop the train that is MS and get off. Each day is a guessing game as to what will happen. And you have to deal with it some way or another.
How do you feel about it? Is it funny, or as my daughter-in-law would say, not so much? Well here's a birds-eye look at MS through the eyes of an MSer.
This is what MS is.....
...seeing the humor in everything-from a simple pun to a rowdy knee slapping joke

...getting used to your body being something different each day

...having to hold on to someone to get from place to place

...making naps a significant part of your life

...having some system to let your family know what kind of day you're having

...learning that MS generally responds to less fatigue, less heat, and less stress

...stumbling when you close your eyes in the shower

...having to stop and think what $49 and $49 are

...bumping down the stairs on your bottom for safety reasons

...saying the wrong word three times in a row

...having your spouse tell you the same thing three times

...scouting out restrooms every place you go

...learning to point your toes UP to ease a muscle cramp

...spending a lot of time in the pharmacy

There are plenty more where these came from, so bookmark this page so you can find it again. And if you have more ways of finishing this statement, scroll down and add a comment below.
More fun stuff
If you had fun with this page, maybe you'd like these, too. They're sure to bring a smile to your face, as well.
Go from MS is..., back to the Home page.
---
Dear Friends,
"Life in Spite of MS is a participant in the Amazon Services LLC Associates Program, an affiliate advertising program designed to provide a means for sites to earn advertising fees by advertising and linking to Amazon.com. We're also part of the Ebay Partner Network, another affiliate program."
We'd also like you to know it doesn't cost one cent more  when you click through the links here on our blog. Not one single penny. And we will make a little extra cash when you do click through. We'll be ever so appreciative. You also have our word that we'll only link to things that we would use ourselves, (or wish we could have or use).
Sincerely,
Cir & Akrista
You are reading original content written by Akrista or Cir L'Bert of Life in Spite of MS. If you enjoyed reading this blog, please consider following us on Facebook, Twitter, Pinterest, and Instagram. See you there!
---
Privacy Policy ~ Advertising Policy ~ Disclaimer ~ Contact Us ~ About Us