From the Mind of Cir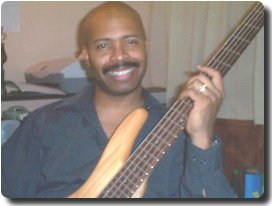 This page - From the Mind of Cir is where, in his words, you will find articles and videos from his perspective. Whatever he's feeling at the time. Whatever he feels strongly about at the moment. It can be about MS or just life in general.
He hopes to update it more often, so keep checking back for new articles. He, just like you, lives with multiple sclerosis. He, like you, sometimes wants it to all be over. But he will not give up because life is precious and worth living, even when you face challenges everyday.
Straight Talk, From Cir, to You
Cir's back! He made a new video!
Be sure to subscribe to our channel for more! :)
If you'd like him to address a certain topic, contact him here.

Add this site to your RSS feed to be updated whenever he adds something new. We're also working on adding videos to our site. Here's the first one. It's a welcome video to Life in Spite of MS. (It's also on the home page).
And here's Cir's newest video - Welcome Back and What's Coming up for Life in Spite of MS! Check it out!
Comments or Feedback for Cir
Do you have a comment or feedback for Cir? Do you like Cir's articles? Well here's your chance to let him know. Share with him what you like or what you'd like to see more of. Fill in the form below to add your comments or feedback for From the Mind of Cir.
Want to Read Others Comments or Feedback for Cir?
Read other visitors comments or feedback that have been left for Cir.
Good Day Cir and Wife!

omG - I LOVE this web site! I can't imagine that Montel hasn't found you and spent some quality time with you! I just found you, so haven't spent anytime …
Loved Your Article A Good MSer

Hi, my name is Rosanne Romero. Am Filipina and live in the Philippines where MS is not a "well-known" disease...or a disease that is not commonly understood. …
Inspiring and beautiful!!!!!

Cir, you are such an inspiration! I knew you as a child and searched for you on the web and found this beautiful page you and your wife set up. …
Privacy Policy ~ Advertising Policy ~ Disclaimer ~ Contact Us ~ About Us