---
Disclaimer: This page may contain affiliate links. We may earn a small commission for purchases made through links in this post, at no extra cost to you.

Multiple Sclerosis Art

When you have multiple sclerosis art is one way that you can deal with the stress and depression associated with the disease. And you don't necessarily have to be an artist to take advantage of the benefits you get from art therapy. Therapy may be as simple as putting things together to make a sculpture.
It can be picking up a pencil and sketching what you see in front of you – or what you are feeling inside. It can be using any number of tools or instruments to make something that shows others what MS is in your life. It can be tearing or cutting out pictures and gluing them to a board to create a collage.
It can show as much or as little as you want. It can be as expressive as you want. You can do it just for the sake of doing it. Just the act of creating something may be enough to release the stress or take away the depression you may be feeling. You can create art just for yourself, or as a way of showing others – you decide.
Know someone who creates multiple sclerosis artwork?
So if you have MS or know someone with multiple sclerosis art may be a way for you (or them) to release anger, stress, or depression. It can also help you deal with the isolation common to some MSers. It may be a way of connecting to the world on a regular basis. This is especially true if you become involved in an art therapy class. You will be able to meet and interact with others who are also taking the class.
Check out your local National MS Society to see if art classes are offered. If not, check out the museum in your city or town for classes. Some towns and cities may have a art society. They're another place to call for information on art therapy classes.
Many art mediums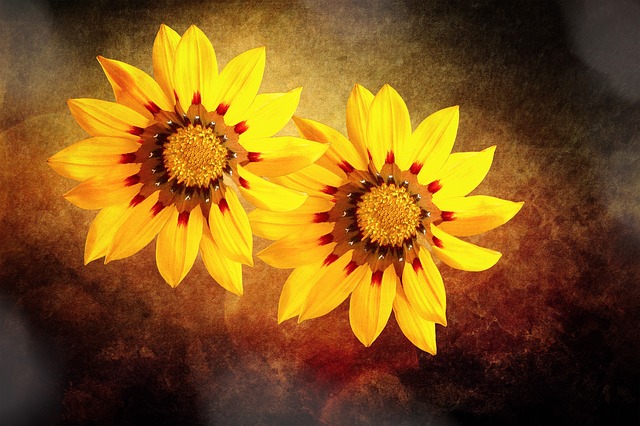 And remember the arts are not limited to just drawing with pencils and painting with oils. Don't forget watercolor, collage, acrylic paints, charcoal and pastels. There's also sculpture, which I mentioned earlier. Any number of items can be used in sculpture, from found objects to traditional clays. Photography is another example of art. And digital computer art is fast becoming a mainstream form of expression.
So now that you've read about all of the possibilities, what will you create? Or are you already an artist? If you are and would like to add multiple sclerosis art pieces to our site, use the form below to add pictures or videos.
Show the world your artwork. Does it express some aspect of your MS? Or is it just the way you have always expressed yourself? Whatever your art, we'd love to see it. And if that's the way you make your living, tell us about that as well.
And here's a website you might like to visit - Open Door Gallery - which showcases art by people with disabilities.
Do You Have Multiple Sclerosis Art That You'd Like to Share?
Are you an artist - amateur or professional - who has MS? If you are, show us your multiple sclerosis artwork and add to our gallery. Pictures or videos are great!

If you have a website or shop, you can include it if you like. As an MSer, you need some form of self expression to help you deal with the day to day issues you face with MS.

A description of your artwork and what it means will also help others to understand it. Does it have a title? If you have a story to go with it, that's wonderful as well.

(NOTE: Pictures without a description/story may or may not be approved for submission. Please do your best to tell us the story behind your work.)

You can tell us how long you've been doing your art and how and why you started. Is this your first piece? Will you continue? If so, come back and share more.


MS Artwork From Other Visitors
Click below to see the MS Art contributions from other visitors to this page...

Go from Multiple Sclerosis Art back to the Life in Spite of MS Blog.

---
Dear Friends,
"Life in Spite of MS is a participant in the Amazon Services LLC Associates Program, an affiliate advertising program designed to provide a means for sites to earn advertising fees by advertising and linking to Amazon.com. We're also part of the Ebay Partner Network, another affiliate program."
We'd also like you to know it doesn't cost one cent more  when you click through the links here on our blog. Not one single penny. And we will make a little extra cash when you do click through. We'll be ever so appreciative. You also have our word that we'll only link to things that we would use ourselves, (or wish we could have or use).
Sincerely,
Cir & Akrista
You are reading original content written by Akrista or Cir L'Bert of Life in Spite of MS. If you enjoyed reading this blog, please consider following us on Facebook, Twitter, Pinterest, and Instagram. See you there!
---
Privacy Policy ~ Advertising Policy ~ Disclaimer ~ Contact Us ~ About Us