Your MS Videos
MS~TUBE - By You - For MSers
Your MS Videos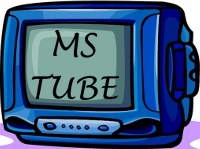 Want to share your MS videos with other MSers? Here's your place to do it. Share your experiences about living with multiple sclerosis. 

How to deal with cognitive issues

Exercise and MS

Emotional issues and MS

Depression and MS

MS medications

Relationships and MS

Caregiving issues

MS and family

Or just a typical MS day...
And anything about MS you'd like to share! Give us your best ones. I don't know about you, but sometimes I want to take a break and watch TV sometimes. And what better to way to learn how others are dealing with the same thing you are.
Don't get me wrong. Reading is great, too. But I do love watching videos. So, come on in and add your videos - share them with us and our visitors. You'll be glad you did.
And so you won't feel so shy and think you're the first one, we'll add Cir's Welcome to Life in Spite of MS video. Check it out below the form. You can add your comments as well.

Come Share Your Videos with us.
Do you add videos about MS to You Tube or another site? Well you can add them here, too! Your videos about how to do things while living with multiple sclerosis. Here's your chance to help others learn how to cope.
Want to Watch Videos Contributed by Other Visitors?
Click the links below to watch videos added by other visitors to this page.
Go from Your Videos back to Your Pages 

Privacy Policy ~ Advertising Policy ~ Disclaimer ~ Contact Us ~ About Us