---
Disclaimer: This page may contain affiliate links. We may earn a small commission for purchases made through links in this post, at no extra cost to you.

Heroes with MS
Heroes with MS - who are they?
Who are these heroes with MS? Everyone has heroes in their lives. We see them everyday. Live with them. Work with them.
Someone who lives with something that has caused them pain or suffering and comes out on the other side stronger.

Someone who has a heart that has overcome adversity and has persevered through it all. 

Someone who wakes up every morning knowing that they will have to face another day of uncertainty, yet still manages to meet the day with a smile for someone they love.
Courage is their middle name. Nothing can keep them down, not even a disease like multiple sclerosis.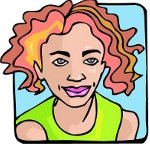 These heroes with MS are:
People you love

People you care about

They are your mother

Your father

Your sister

Your brother

Your friend

Your aunt

Your uncle

Your cousin

Your neighbor

Your child
They are the grocery store clerk or your car mechanic. You have known them all your life. You watch them everyday as they bravely cope with the many symptoms that MS throws their way. And everyday they come out fighting. Whether they see MS as the MonSter or the MyStery; they've learned to deal with it.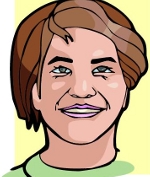 They've learned to navigate the storm that can sometimes threaten to and even succeed in throwing them overboard. But they always manage to find the lifeboat and get back on board. They are our heroes and they are always there for us. We try in our own limited way to make things easier for them. And they always manage to inspire us with their strength and courage.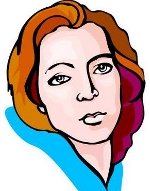 This page - Heroes of MS - is for each and every one of them. Join with us and help us tell their stories. We will all benefit from their triumphs. Their courage. Their hope. They master the skills they've learned to deal with MS from day to day.
They share those skills with others, especially the newly diagnosed. Giving back in their own way, so that they won't have to make this journey alone. They help each other through the pain that no one else understands. When they look in each others eyes, they see themselves.

We would do well to take on their strength as they tackle yet another symptom, that to most people would be impossible to handle. Yet they do, and we support them. We stand beside them. We stand behind them when necessary. We stand with them so they will always know they aren't alone.
Who is Your MS Hero?
We all have heroes in our lives. We'd love to hear about yours. Someone who lives their life in spite of MS. Someone you admire and care about.

We'd love to hear about them. Knowing how they cope with their illness, can help others learn to deal with MS as well.

So go for it! Share your story about the hero in your life.
Want to read about the hero's in other visitors lives?
Click the links below to read the Hero Stories other visitors have contributed to this page...

Go from Heroes with MS back to the Home Page.

---
Dear Friends,
"Life in Spite of MS is a participant in the Amazon Services LLC Associates Program, an affiliate advertising program designed to provide a means for sites to earn advertising fees by advertising and linking to Amazon.com. We're also part of the Ebay Partner Network, another affiliate program."
We'd also like you to know it doesn't cost one cent more  when you click through the links here on our blog. Not one single penny. And we will make a little extra cash when you do click through. We'll be ever so appreciative. You also have our word that we'll only link to things that we would use ourselves, (or wish we could have or use).
Sincerely,
Cir & Akrista
You are reading original content written by Akrista or Cir L'Bert of Life in Spite of MS. If you enjoyed reading this blog, please consider following us on Facebook, Twitter, Pinterest, and Instagram. See you there!
---
Privacy Policy ~ Advertising Policy ~ Disclaimer ~ Contact Us ~ About Us