---
Disclaimer: This page may contain affiliate links. We may earn a small commission for purchases made through links in this post, at no extra cost to you.

What's A Good MSer?
I'm not a good MSer, are you?
What's a good MSer to you? This by far is probably the most difficult article on MS for me to write. Because MS people, and I guess you can apply this to all things, are different. It is important to realize that applying information from this site to your MS life can be helpful.

See whether this makes sense or whether you can relate to it. First of all, I was diagnosed in 93 with MS even though I had symptoms much earlier in my 20's. About 9 years ago, I had to quit work.

MS is not good
I wrote this article, Are you a good MSer, not to say that MS is good, because it's not. MS is probably one of the most horrible diseases out there. Multiple sclerosis is terrible, but the people that have MS and their caregivers are wonderful.
There are countless stories of people with multiple sclerosis. And the lives of many more people with MS have yet to be told and heard. Nothing about MS is good.
Now, let's talk about the question – What is a good MSer? This is how I see it. It's almost as if you, the MSer are told to do a certain thing; like take avonex or betaseron or one of the CRAB medications. (The explanations of these and other medications are found throughout this website).
You have MS – get a wheelchair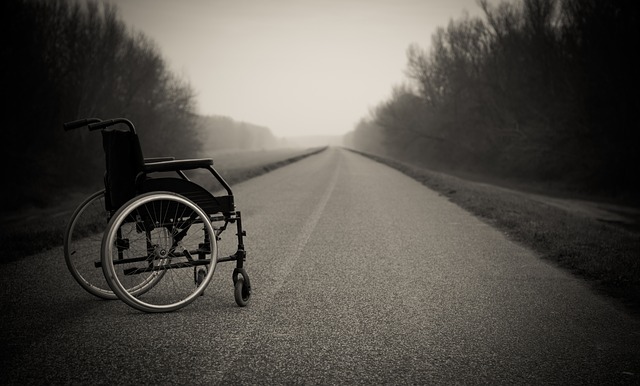 The good MSer is the person who is told (or it's almost like you are encouraged) to get a wheelchair. You believe that's what you should do, because nothing like this has ever happened before. You say, "Okay, I'm stuck here, and I'm going to be in this wheelchair".
That happened to me. I'm not saying that you shouldn't get a wheelchair and use it when you need to. But for the goodMSer, it's almost as if you are told that your life is here. So you sit there and stew in this mindset.
No one really says, "Yes, you are hurting right now, so you must rest". Rest is of course, very important. I do it all the time.
Don't lose your drive
But we let the disease control us to the point of letting it dictate or even change our personality. Definitely, you will change. But I'm talking about our thrust or drive with learning to live.
We don't have to compromise our drive for life – our wanting to improve ourselves during the course of our life. That, I believe, begins at home – with you. Not necessarily with the therapists or doctors.
Are you stressing yourself?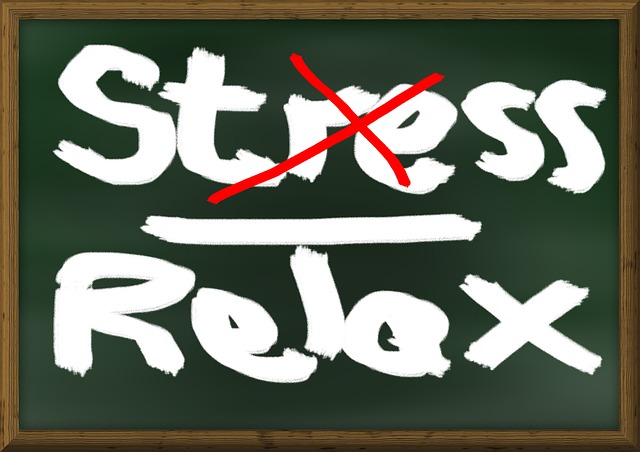 For example, here's something to toss around. I don't want to get on smokers. But everyone knows that smoking isn't a good thing. But the point of it is, there are many good MSers who smoke.
But why would you continue to do something, like smoking, that is not good for even a healthy person. You could be healthy like Arnold Schwarzenegger and it still wouldn't be good.
What I'm trying to say is that some of us have a defeatist attitude. Because of the images of MS or the way we see multiple sclerosis, we have a feeling of doom. We end up stressing ourselves out when we don't have to.
I don't write this to judge anyone. Because as you know, I have MS. But sometimes MS makes me feel like when I wake up I'm wearing a lead coat. But during the same day, my head clears.

I look at a loved one, whether it be my wife, child, or grandchild and realize that I have value. Or else they wouldn't be here. If it weren't for me, the reality that I know wouldn't be.
My outlook on life
I've lost a lot physically. Running and playing. These are things I used to do with my children and they are something I want to do with my granddaughter. But because of my outlook on life, I still want to try to do better. Don't be a good MSer. Try to do better.
If you still don't get what I mean yet, here is a definition. To me a good MSer is one who follows the rules. He or she is going to stay in the chair. They say, "I have MS. I need to stay in this wheelchair."
This is not to get on anyone. Don't get me wrong. When you have MS, don't do the things that are going to hurt your body.
You know your body. You want to cope effectively. You also want personal improvement.
I can't run, but I can crawl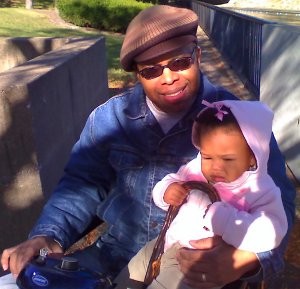 I may not be able to run around with my grandbaby. 
But I can crawl with her sometimes. There are countless games I can play with her. We play with cat cat and dog dog and all her other stuffed animals.
She always comes in the house looking for me, her Poppie. I'm the one that makes the funny sounds she likes. It's funny because I can feed off her energy, which is good. We're good for each other.

Have I ever been...?
So, have I ever been a good MSer? I could have come close to it actually, almost a year ago. Staying in a wheelchair.
Oh, I use my wheelchair, but I also use my legs because they are there. They don't work as well as they used to, but I walk with a cane when I am able.
Life is a blessing

In summary, we're not blessed to have MS. We're blessed to have life. Life is wonderful and good. Humans are wonderful. Dogs and cats are wonderful.
MS, cancer, diabetes, LG or Lou Gehrig's disease are not blessings. The blessing is life. Life is forever progressing or evolving into something that helps benefit you and others around you.
How you cope with yourself and your MS will determine whether or not you are going to be a good MSer. Or if you will be a person who loves life and continues to progress, and just so happens to have MS.
---
Dear Friends,
"Life in Spite of MS is a participant in the Amazon Services LLC Associates Program, an affiliate advertising program designed to provide a means for sites to earn advertising fees by advertising and linking to Amazon.com. We're also part of the Ebay Partner Network, another affiliate program."
We'd also like you to know it doesn't cost one cent more  when you click through the links here on our blog. Not one single penny. And we will make a little extra cash when you do click through. We'll be ever so appreciative. You also have our word that we'll only link to things that we would use ourselves, (or wish we could have or use).
Sincerely,
Cir & Akrista
You are reading original content written by Akrista or Cir L'Bert of Life in Spite of MS. If you enjoyed reading this blog, please consider following us on Facebook, Twitter, Pinterest, and Instagram. See you there!
---
Privacy Policy ~ Advertising Policy ~ Disclaimer ~ Contact Us ~ About Us