---
Disclaimer: This page may contain affiliate links. We may earn a small commission for purchases made through links in this post, at no extra cost to you.

MS Fatigue Part 2
You've reached MS Fatigue Part 2. To go to Part 1, click here.
Nutrition
Are you eating enough and are you making healthy and nutritional choices in the foods you are eating? Have you changed the way you normally eat? If you can't maintain good nutrition because you're too tired to fix healthy meals consider asking for help with your meals until you have the energy to resume cooking on your own.
If you don't already, consider adding a good B 100 complex to your diet. This supplement has helped Cir to control his MS fatigue for many years.
MS Fatigue and exacerbations
Exacerbation
Any symptom, even fatigue, that is new, (or feels different), for an extended length of time may mean you are having an exacerbation. If that's the case, you should talk to your doctor about it. Also, most MSers automatically assume that any symptoms they have are due to MS. Sometimes this in not the case. They may be due to something entirely different. And if it is due to an exacerbation, your doctor can help.
Because everyone's course of MS is different, it's almost impossible to say how long you may feel this way. And your symptoms may become more difficult to deal with as you get older, not because of the MS, but because of your health.
Your health
Believe it or not, it's possible to be healthy with MS. It's challenging and may take a lot more to get there and stay there, but it can be done. By developing healthy habits, like eating well and exercising when you can, eliminating things like smoking or drinking; you can be healthier overall.
And being healthy doesn't mean you won't have MS symptoms. Those will still be there. Being healthy may help you to manage them better without having to deal with all the other problems that come with unhealthy choices.
OT or PT
So, it just may be that you need to re-evaluate your life at this point. Decide what you want to do and what it will take to get you there. Your doctor may suggest you see an occupational and/or physical therapist (OT or PT). They can help you figure out the best way to do things so that you conserve your energy over the course of the day. Doing things differently may be one of the main answers to your problem.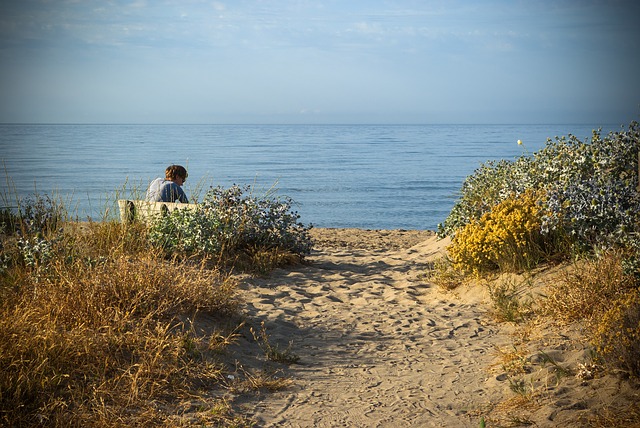 Menopause?
One more thing. You mentioned that you are 55 years old. Have you begun menopause yet? I have and it's no fun without my having MS, so I can imagine what it may be like with multiple sclerosis. Anyway, some of your symptoms may be due to that inevitable occurrence in every woman's life.
Dealing with MS fatigue can be challenging and you may become discouraged when it just won't go away. If you can't figure it out on your own, by all means, get help. Whether it's from your family, friends, a support group, or your doctor; don't feel as though you have to face it alone. This, and all your symptoms are manageable.
Go back to Part 1 or MS Answers.
---
Dear Friends,
"Life in Spite of MS is a participant in the Amazon Services LLC Associates Program, an affiliate advertising program designed to provide a means for sites to earn advertising fees by advertising and linking to Amazon.com. We're also part of the Ebay Partner Network, another affiliate program."
We'd also like you to know it doesn't cost one cent more  when you click through the links here on our blog. Not one single penny. And we will make a little extra cash when you do click through. We'll be ever so appreciative. You also have our word that we'll only link to things that we would use ourselves, (or wish we could have or use).
Sincerely,
Cir & Akrista
You are reading original content written by Akrista or Cir L'Bert of Life in Spite of MS. If you enjoyed reading this blog, please consider following us on Facebook, Twitter, Pinterest, and Instagram. See you there!
---
Privacy Policy ~ Advertising Policy ~ Disclaimer ~ Contact Us ~ About Us