---
Disclaimer: This page may contain affiliate links. We may earn a small commission for purchases made through links in this post, at no extra cost to you.

Poems About MS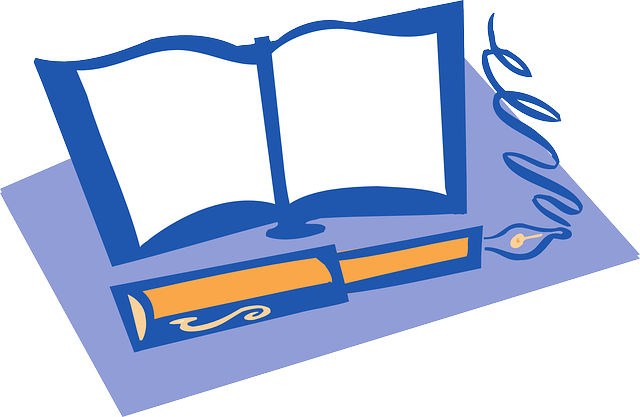 Do you love writing Poems about MS? Is writing poetry the way you deal with the stress of living with multiple sclerosis? Does writing help you cope with the uncertainties, the symptoms, and the day to day unpredictability of MS?
NEW! All the poems on this page are now in eBook form! See images above and to the right to get your copies today!
Well, we'd love to read your poems about living your life with MS. Even if you've written more than one, add them all. You can share each of them here by filling out the form below.
Be sure to tell your family and friends about them. They will be able to read and comment on them. Plus, they can even rate them!
You know that you are a great writer, now show the world what you've got to say - by adding your funny, or inspirational, or heartfelt, words here - well at least our little corner of it anyway! And even if this is your very first poem or your only poem about multiple sclerosis, go ahead and share it anyway.
Whatever you feel about living with MS is going to be read by someone who needs to hear your words. I believe we all have a book, or in this case, a poem, in us. One that will inspire someone, or help them to see things in a different way. Words that will help them deal with whatever they're going through at the moment. 
As MSers, or people who love someone with MS, we have each other to lean on, and poetry - writing it, sharing it - is a wonderful way to show that we're all in this together. Your words may be the words that someone else is thinking of and unable to write them down. They don't have to be perfect, they just need to be meaningful to you and therefore meaningful to someone who's also dealing with multiple sclerosis.
So dust off your pen and notebook, get out your tablet or laptop, and think about the poems you wrote back in school. Think about your life now, how something you've overcome may be useful to your fellow MSers, and write them down. Any form will do, whether it's structured or free form, rhyming or not, it's okay. Edit it and share it with us. It may be therapeutic for you, as well.
If you still don't feel comfortable writing poetry, do you know someone who has MS and writes poems about their experiences? If so, send them a link to this page so that they can add their poems to this page, as well.
And if you do add your poetry here, don't forget to add a little about yourself when you add your poem. (And encourag your friends to do the same). We love learning about our visitors and who they are. You can add a picture of yourself or an image that illustrates your poem about MS.
Plus, we also have a page where you can share MS Artworks, so be sure and check that out, too.
We're waiting for your poems about ms : )
So what are you waiting for! Jump right in and show us your creative side! Write that poem or find one (or two, or three, or more) that you've written already. Polish 'em up and submit them. We can't wait to see what you have to offer.
And remember to let your family and friends know that you have a poem here so that they can come and comment, share, and otherwise brag that they know you.
Meanwhile, here are the links to each of the poems that have been written by other visitors who've submitted poetry on this page. You will find them below. There are links at the bottom of each poem to take you to more poems.
And don't forget, if you want an easier way to read them, you can get the Kindle books on Amazon. Book 3 is now out and number 4 will be compiled as soon as we have enough poems to a add another volume to the series. (If you add yours now, you'll be included in the next one!)
More Poems About MS

|Multiple Sclerosis|40th Anniversary|Double|Chronic|Lost Me|A Close Call|Lonely|Finally Diagnosed|Limboland|The Slaying|Time Matters|No Longer Benign|How Long|Stranger|Resistance|MS Means|What MS Means to Me|Just Because|
|My Body Betrays Me|Life Sentence|Like the Super Bowl Win|
Just What I Think|I Never Get a Break|Quick Sands|The Colors of MS|The MS Blues|I Will Win|MS Will Never Beat Me|I Will Win|Can't Take Me Away|Will Today Be The Day?|The Diagnosis|My MS Monkey|Multiple Sclerosis II|MS Carnation|
|I Am Stronger Then I Am|As a Small Child's Bird|Dear Neurosurgeon:|Just MSing Around|What MS Took|MS and Me|A Bad Dream|Deamons and Monsters|Falling|After the Fall|You Won't Let Go|Betrayed|MS Morning|Why?|Lorelei|The MS Boogieman Tree|
|Determined|The MS in Me|My Dance|Monster in Me|I Used To|At 4 AM|MS|Wasted|
Daily Battle|Enemies|"I Fall"|Thoughts of You|MS Will Never Beat ME!|She is Beautiful|My All|Awake at Two in the Morning|Dear Me|Funny MS|Balancing MS|Slight Decline|Remember|
Come Share Your Poems with us.
Do you write Poems about MS? Well now you can add them here! Poems that share your feelings about multiple sclerosis. Here's your chance to share with others your creative side.
Want to Read Poems Contributed by Other Visitors?
Click the links below to read poems added by other visitors to this page.
<-----Go from Poems About MS back to Resources
---
Dear Friends,
"Life in Spite of MS is a participant in the Amazon Services LLC Associates Program, an affiliate advertising program designed to provide a means for sites to earn advertising fees by advertising and linking to Amazon.com. We're also part of the Ebay Partner Network, another affiliate program."
We'd also like you to know it doesn't cost one cent more  when you click through the links here on our blog. Not one single penny. And we will make a little extra cash when you do click through. We'll be ever so appreciative. You also have our word that we'll only link to things that we would use ourselves, (or wish we could have or use).
Sincerely,
Cir & Akrista
You are reading original content written by Akrista or Cir L'Bert of Life in Spite of MS. If you enjoyed reading this blog, please consider following us on Facebook, Twitter, Pinterest, and Instagram. See you there!
---
Privacy Policy ~ Advertising Policy ~ Disclaimer ~ Contact Us ~ About Us