---
Disclaimer: This page may contain affiliate links. We may earn a small commission for purchases made through links in this post, at no extra cost to you.

Meet Terri Garr!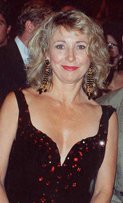 Terri Garr has MS. I think we all believe (at least to some degree) that actors on the big screen, like Terri (or Teri) Garr, are invincible. When something like MS strikes one of them, we're so surprised that they are in fact ordinary people like the rest of us. 

It is great though, when famous people with multiple sclerosis bring to light their illness. Not great that they have it, of course. But great for the amount of media attention and the resulting awareness it gives the disease. 

More help for MSers
More research, more support, and hopefully more help for the people who have MS. That is the reason Terri Garr announced to the world that she suffered from...
"this scum-sucking pig of a disease. (And I mean that in the nicest possible way.)"
Terri Garr - born in Ohio
She was born on December 11 (yeah - my youngest daughter's birthday, too!), in Lakewood, Ohio. Both her father, Eddie Garr and her mother, Phyllis Garr were in show business. She followed along in their footsteps, so to speak.
Her father died when she was 11, and not too long after that she decided she would succeed where he had failed.
"My father died thinking that he had missed the boat. If he'd been around a little longer, I would have let him sail on mine".
Earliest symptoms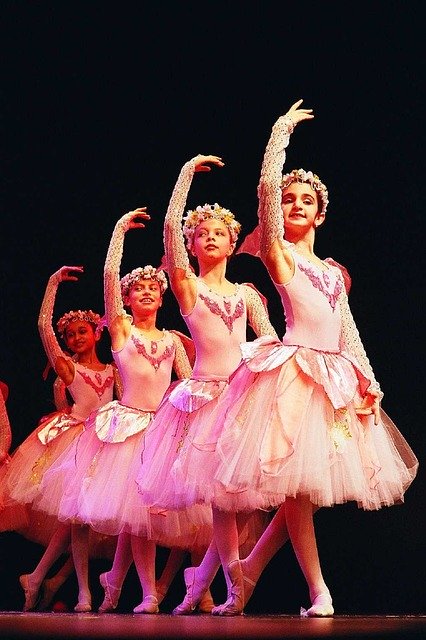 One of the first symptoms Terri Garr experienced was at the age of seventeen. During rehearsals for the play West Side Story felt a slight tingling in her right foot. She kind of dismissed it as a casualty of being a dancer. She was always on her toes and had fallen so much.
Her ballet teacher told them all to get up and keep going. Not just her. But all of his students. Years of training had taught her not to complain.
When Terri finally made it and was on her way to being a successful actor, she began to feel tingling in her right foot. Then, while jogging in Central Park one day, she stumbled. After awhile she felt a stabbing pain in her arm.
Doctors couldn't tell her what was wrong. She decided she wasn't going to let a little pain or stumbling for that matter, make her lose sight of her goal. She had always wanted to be a successful actor and that's what she was becoming.
All of this happened in 1983. She appeared in Young Frankenstein and the popular Close Encounters of the Third Kind. She'd even received an Oscar nomination for her role in Tootsie.
Terri Garr continued working, hosting "Saturday Night Live" and appearing in sitcoms, like "Friends". She kept going for the next 16 years. 
Young Frankenstein Outakes
Specialists couldn't solve the puzzle. Her symptoms would come and go. Not until 1999 did she finally get a definite diagnosis of multiple sclerosis. She was more angry than anything else. And she thought about her mom.
In 2002 she decided to make her illness public. On "Larry King Live", she talked about having multiple sclerosis and how it had affected her life. She wanted to uplift the lives of others dealing with MS by using laughter.
She also wrote a book, Speed Bumps. This is her biography. She shares about her family as well as her MS. She goes around the country talking to others who have multiple sclerosis.

Recently someone asked a question - "How many children does Teri have?" Here's the answer. (Click the back button to come back to this page.)

Cir and I take her advice to heart
"It doesn't help to contemplate how sad your life is," she says. "You have to move on".
We have always tried to look back and laugh at Cir's MS.
When he's having a bad episode we're not laughing, of course. But when it's all over and we've made it through, we usually find something to laugh about. It's not always that easy, but if Cir's still able to walk and talk and do the things he used to, we're happy and thankful.
We love it when we can read the stories of others who have experienced MS. Listen and watch as Terri Garr shares about her book in the video below. 
Are you looking for something? Use the search box below to help.
Podcast - Interview - Does this wheelchair make me look fat?
Go from Terri Garr back to Famous People with MS.

---
Dear Friends,
"Life in Spite of MS is a participant in the Amazon Services LLC Associates Program, an affiliate advertising program designed to provide a means for sites to earn advertising fees by advertising and linking to Amazon.com. We're also part of the Ebay Partner Network, another affiliate program."
We'd also like you to know it doesn't cost one cent more  when you click through the links here on our blog. Not one single penny. And we will make a little extra cash when you do click through. We'll be ever so appreciative. You also have our word that we'll only link to things that we would use ourselves, (or wish we could have or use).
Sincerely,
Cir & Akrista
You are reading original content written by Akrista or Cir L'Bert of Life in Spite of MS. If you enjoyed reading this blog, please consider following us on Facebook, Twitter, Pinterest, and Instagram. See you there!
---
Privacy Policy ~ Advertising Policy ~ Disclaimer ~ Contact Us ~ About Us