---
Disclaimer: This page may contain affiliate links. We may earn a small commission for purchases made through links in this post, at no extra cost to you.

Meet Dr Terry Wahls!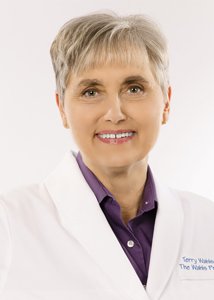 Dr Terry Wahls
Dr. Terry Wahls is a board certified internal medicine physician and clinical professor of medicine at the University of Iowa. She teaches internal medicine residents and treats patients in a traumatic brain injury clinic. She also conducts clinical trials.
In addition to her work, she is also a patient who has secondary-progressive multiple sclerosis which confined her to a tilt-recline wheelchair for four years before she found a way to overcome the disease.

Dr Terry was born on November 9, 1955 in McGregor, Iowa and grew up near Elkader, Iowa on a small farm. She was raised by her mother, Lois Koopman and her father, John Charles Wahls. In 1972 she graduated from Central Community High School, then went on to attend Drake University where she received a bachelor's degree in Studio Art from the school of Fine Arts in 1976.
From there she was accepted into the pre-med program at Iowa State University. In 1978 she was accepted into a medical doctorate program at the University of Iowa, which she completed in 1982.
She practiced medicine in Missouri, Iowa, and Wisconsin, until 2000, when she moved to Iowa City, Iowa to become the Associate Chief of Staff for Ambulatory Care at the Veterans Administration Iowa City Medical Center. She also became an Associate Professor of Medicine in the College of Medicine at the University of Iowa. This is the same year in which she was diagnosed initially with relapsing-remitting multiple sclerosis.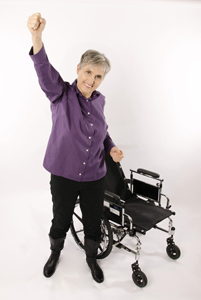 Dr Terry Wahls continued to work until she eventually developed secondary-progressive MS in 2003. Using her background in medicine, she began to study and learn everything she could about progressive brain disorders in an attempt to head off her eventual decline which could result in her being bed-bound. Her studies brought her to a place where she asked the question:
"What if I redesigned my diet so that I was getting those important brain nutrients fot from supplements, but from the foods I ate?"
The answer to that questions brought about The Wahls Diet and The Wahls Protocol. It took a year of eating healthy foods that fed her brain – specifically her mitochondria – to get her to the point that she could walk unsupported again. And to everyone's surprise, she was also riding her bike – 18 miles, no less.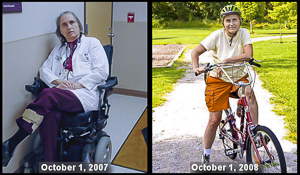 Before and After
What is The Wahls Protocol? Basically it's a way of giving everyone who deals with a disease like MS the "tools and knowledge they need to become personally expert practitioners of health behaviors to enjoy maximum health and vitality." And what are these tools?
Intensive nutrition practices

meditative practices

regular strength/aerobic exercise

maintaining healthy family/social relationships

Connect with Dr Terry Wahls
We've listened to Dr Terry Wahls videos and we'll add one below so that she can tell her story in her own words. She has a Facebook page and a website where you can find out more about her and even buy ready to eat meals. You can also find her book here for you to purchase on Amazon.
Check out her website as well as the membership portion that includes "seminars, workshops, digital resources, and print resources." Her foundation – "The Wahls Foundation supports research and provides education to the public and medical community about the connection between the food we eat, our toxic load, or stress management practices and the health we have or do not have."
---
---
---
---
Head back to Famous People with MS from Dr Terry Wahls.
---
Dear Friends,
"Life in Spite of MS is a participant in the Amazon Services LLC Associates Program, an affiliate advertising program designed to provide a means for sites to earn advertising fees by advertising and linking to Amazon.com. We're also part of the Ebay Partner Network, another affiliate program."
We'd also like you to know it doesn't cost one cent more  when you click through the links here on our blog. Not one single penny. And we will make a little extra cash when you do click through. We'll be ever so appreciative. You also have our word that we'll only link to things that we would use ourselves, (or wish we could have or use).
Sincerely,
Cir & Akrista
You are reading original content written by Akrista or Cir L'Bert of Life in Spite of MS. If you enjoyed reading this blog, please consider following us on Facebook, Twitter, Pinterest, and Instagram. See you there!
---
Privacy Policy ~ Advertising Policy ~ Disclaimer ~ Contact Us ~ About Us