---
Disclaimer: This page may contain affiliate links. We may earn a small commission for purchases made through links in this post, at no extra cost to you.

Meet Lola Falana!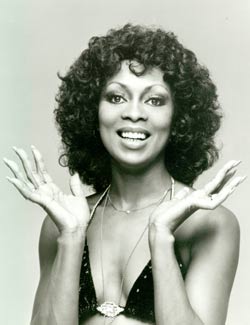 "Her name was Lola,.....Lola Falana!" Well it doesn't exactly say that, but I always thought that that song (Copacabana), was about her. She actually was a showgirl in Las Vegas. But I'm not so sure about the yellow dress and the yellow feathers in her hair, though, of course it may be true, especially since we're talking about Vegas.

Listen to this page here
I remember Lola Falana as being a really pretty African American actress back in the 70's. Back when there weren't very many African American actors, she was one of our favorites on shows like Laugh In and The New Bill Cosby Show (which debuted on her 30th birthday, September 11, 1972. I remember watching her on The Flip Wilson Show, also.

Her early days
Her father was a welder, who came to the United States from Cuba to find work. Not too long after that, he met his wife, who was African American and Loletha Elaine Falana was born in Camden, New Jersey. Her birthday was on September 11, 1942. She spent most of her childhood in Philadelphia, Pennsylvania.
Lola was destined to be a dancer and singer from a very young age. She was dancing by the age of 3 and at 5 years old, she was singing in the church choir. Her mother escorted her to night clubs to perform when she was in junior high. She loved music so much that she even left high school and moved to New York before graduation to pursue her career in show business.
Lola Falana's first big break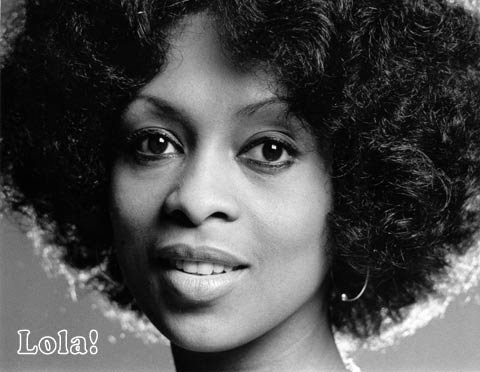 She was working in Harlem as a dancer when she got her first big break. Sammy Davis Jr. saw her at a show and cast her as the lead dancer in his Broadway musical - "The Golden Boy".
She recorded her first single in 1965 for Mercury Records. It was called "My Baby". Sammy Davis cast her in his film, A Man Called Adam. It was her first film role. She acted, along with Sammy, Ossie Davis and Cicely Tyson.
Awards, Spokeswoman, and Queen
She was nominated for a Tony award when she starred in a Broadway musical "Dr. Jazz". That was in 1975.
She went on to become the first African American spokeswoman for a major perfume. The perfume, Tigress, was made by Fabergé. 
With the help of Sammy Davis Jr., by the late 1970's, Lola Falana became known as the "Queen of Las Vegas". She had become a very popular act and tourist attraction. She performed at places like The Sands, The Riviera, and the MGM Grand hotels. The Aladdin hotel offered her $100,000 a week to perform there. She became the top paid female performer in Las Vegas, making millions of dollars.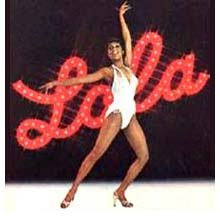 From there, she became part of the cast of the CBS soap opera, "Capital". That was in 1984. It show didn't last very long – it was canceled in 1987.

A devastating diagnosis
Not long after the show canceled, she was diagnosed with multiple sclerosis. This also happened in 1987. I seem to remember hearing that one day Lola woke up, but for some unknown reason, she couldn't stand up. Her left side was completely paralyzed. She would become partially blind and her voice and hearing were also effected.

Recovery and change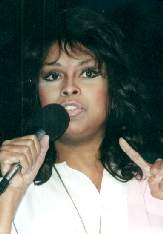 Recovery from this severe MS relapse took about a year and a half for Lola. She spent her time in prayer and believes she had a spiritual experience. She described it as "Being able to feel the presence of the Lord".
She recovered enough to return to the music and dance career she loved. She did work in Las Vegas for about 2 more years. In 1989, however she left show business permanently to spend her time working for the poor (especially a group called Save Sub-Saharan Orphans through the ministry she founded - The Lambs of God Ministry. 
Lola Falana is a poet and also a motivational speaker. She devotes most of her time to the practice of her faith and religion, Roman Catholicism.

Lola Falana Remembers
September 11, 2001
Former Las Vegas entertainer Lola Falana says that her memories of that birthday actually begin on September 10th. According to Falana, who now lives her life as an evangelist, she had been praying to God before retiring for bed when she "had a vision" and heard a "voice". 

The voice said, "Today is the last day things will be as they are. Tomorrow nothing will be the same again", she explains.
The next day Falana, who resided in Las Vegas at the time, received a call from her mother in Philadelphia about the attacks.
"It made me become a servant for God..." says Falana, who will be in her mid-60s this month. "I know beyond a shadow of a doubt that God lives and that He is the authority on everything on this earth. What He allows is for the greater good for humanity".
From www.911-remember.com - The 9/11 Memorial Website
Lola's Life in Her Own Words
Here is a set of video's where she talks about her life and her conversion.

---
---

Fan Mail??
For those of you wishing to send mail to Lola Falana, the address that was here previously was incorrect and the website for Capital Entertainment is no longer active, so it has been removed. Follow the link below for part 2 of Lola Falana.

---
Go from Lola Falana back to Lola Falana Part 2.
Privacy Policy ~ Advertising Policy ~ Disclaimer ~ Contact Us ~ About Us