---
Disclaimer: This page may contain affiliate links. We may earn a small commission for purchases made through links in this post, at no extra cost to you.

Multiple Sclerosis Treatment
| | |
| --- | --- |
| What type of multiple sclerosis treatment do you use? There are several different treatments available now. You along with your doctor or neurologist will work together to figure out which options are best for you. | |
Which Multiple Sclerosis Treatment to take?
The treatments you decide on have a lot to do with the type of MS you have. It also depends on whether or not you can tolerate the treatment. It depends on the symptoms you have as well.
Your doctor will no doubt recommend some type of treatment soon after you are diagnosed. The reason for this is that studies have shown earlier treatment helps to:
return function after a relapse
prevent new relapses
prevent disability
As I mentioned earlier, no matter how well a treatment works for you, there still may be adverse affects. Cir tried Avonex for quite awhile before finally giving up and moving on to Copaxone.
He loved the fact that Avonex was a once a week injection. But it always caused flu-like symptoms, and on top of that the needle was really long (he hates needles with a passion).
He wasn't able to tolerate any of the interferons – Betaseron, Rebif, or Avonex. Copaxone he could tolerate. There were no adverse side-effects for him and the needle was shorter and finer. On the other hand, he had to take the injection everyday.
He has taken a break from Copaxone a few times during the course of this multiple sclerosis treatment. He recognizes the fact that some type of treatment is better than nothing at all, so he usually comes back to it.
Whenever Cir has had an acute exacerbation, his doctor has prescribed steroids. He used to receive methylprednisolone by IV followed by oral corticosteroids to taper off the treatment. Because the side effects were too much for him, he now receives Dexamethasone instead, which for him, has less side effects.
Sometimes the doctor just treats with oral corticosteroids instead of the short term high dose intravenous treatment. And usually the results are the same. The symptoms brought on by the exacerbation end sooner than without any treatment at all. And there are usually no lasting effects, meaning any disabling effects are lessened.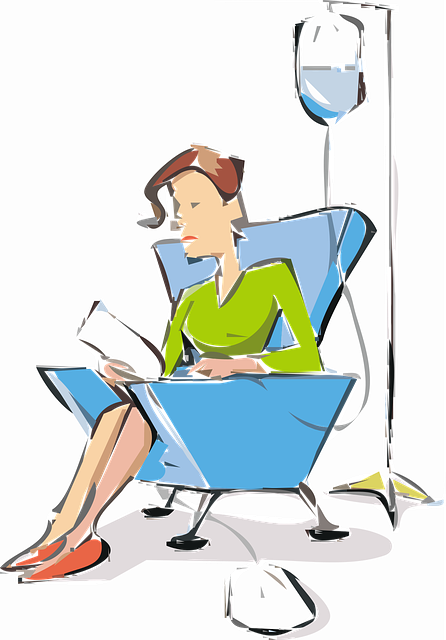 So what's the lesson to be learned here? If you have an acute exacerbation, it's best to tell your doctor or neurologist sooner rather than later. With quicker treatment, you are less likely to suffer long-term disability after the attack or exacerbation is over.
Unfortunately, taking corticosteroids doesn't mean that you won't ever have another attack. The benefits, however, are more evident in the short term.
If your symptoms are new or severe, and steroids haven't worked for you in the past, what treatments are there? In this case, there is another possible treatment which may help called plasmapheresis or plasma exchange. This involves separating and removing the plasma from your blood, mixing the remaining blood cells with a protein solution and putting it back into your body.
Alternative multiple sclerosis treatments?
What other multiple sclerosis treatments are there? Some MSers opt to take some type of alternative treatment to manage their symptoms. These can be taken along with standard treatments or on their own. Cir takes both.
Vitamins are one of the CAM or complimentary alternative medications that he uses along side Copaxone. Two of the main ones are vitamin B 100 complex and vitamin D3. He has taken B 100 complex since he suspected that he might have MS in his 20's. Vitamin D3 is one that his neurologist recommended after attending a conference on MS.
Studies show that MSers are most likely to be deficient in D3, the "sunshine vitamin". He recommended giving it to our children and grandchildren just to be sure. Living in a northern climate, many people - not just people with MS – are deficient in this vitamin, especially during the winter.
If you'd like to read more about the disease-modifying medications for MS, click the links below:
Aubagio (teriflunomide)
Avonex (interferon beta-1a)
Bafiertam (monomethyl fumarate)
Betaseron (interferon beta-1b)Briumvi (ublituximab-xiiy)
Copaxone (glatiramer acetate injection)
Extavia (interferon beta-1b)
Gilenya (fingolimod)
Kesimpta (ofatumumab)
Lemtrada (alemtuzumab)
Ocrevus (ocrelizumab)
Plegridy (peginterferon beta-1a)
Ponvory (ponesimod)
Rebif (interferon beta-1a)
Mavenclad (cladribine)
Mayzent (siponimod)
Mitoxantrone
Tecfidera (dimethyl fumarate)
Tysabri (natalizumab)
Vumerity (diroximel fumarate)
Zeposia (ozanimod)
Besides these, each symptom of MS has it's own set of medications and treatments that are available. And to read about more of the alternative medications for multiple sclerosis, click here.
Other, non-medication types of treatments are physical therapy, meditation, bee sting therapy, and acupuncture, just to name a few.
So all this being said, you should be able to find some type of multiple sclerosis treatment that you can tolerate well. Hopefully this or these treatments will slow the progression of your MS down or help you to manage your symptoms better. 
Below you will find a video by Dr Aaron Boster that may help you to decide on a disease modifying therapy that's right for you.
How to Choose a Multiple Sclerosis Treatment
Go from Multiple Sclerosis Treatment to the Life in Spite of MS Blog.

---
Dear Friends,
"Life in Spite of MS is a participant in the Amazon Services LLC Associates Program, an affiliate advertising program designed to provide a means for sites to earn advertising fees by advertising and linking to Amazon.com. We're also part of the Ebay Partner Network, another affiliate program."
We'd also like you to know it doesn't cost one cent more  when you click through the links here on our blog. Not one single penny. And we will make a little extra cash when you do click through. We'll be ever so appreciative. You also have our word that we'll only link to things that we would use ourselves, (or wish we could have or use).
Sincerely,
Cir & Akrista
You are reading original content written by Akrista or Cir L'Bert of Life in Spite of MS. If you enjoyed reading this blog, please consider following us on Facebook, Twitter, Pinterest, and Instagram. See you there!
---
Privacy Policy ~ Advertising Policy ~ Disclaimer ~ Contact Us ~ About Us