---
Disclaimer: This page may contain affiliate links. We may earn a small commission for purchases made through links in this post, at no extra cost to you.

Know the Ampyra Side Effects
You've reached Part 2, about the Ampyra Side Effects. To go back and read Part 1 first, click here.
Are there side-effects to this medication? Short answer: yes. We read the patient guide the first time and hoped the side-effects would go away over time. This does happen for many who take it. For others, like Cir, the side-effects seemed to get worse and increase over time. He had almost every one of the following Ampyra side effects at one time.
They were bothersome enough to cause him to stop taking the medication more than once. The first few times, he could tell the difference in his walking as soon as he stopped. He started taking the medication again because he enjoyed being able to get up and move just a little bit faster. He still had to use a cane, walker, or rollator, and when on long walks, he used his chair or scooter.
What exactly were the side-effects and why were they so intolerable? Well here's the list and a bit of an explanation. These Ampyra side effects may not bother you, so if you decide to try it, you should at least be aware of them. Here's the list:
List of Ampyra side effects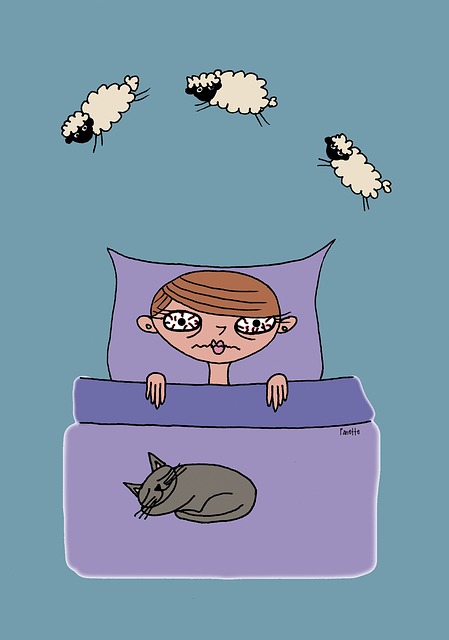 Kidney or bladder infections – Cir already had an issue with bladder infections. Many MSers do. He was already self-cathing, in which case, he needs to be extremely careful to avoid infections. He did notice an increase in this symptom while taking Ampyra.




urinary tract infection – Same as above, a slight increase in this symptom.




trouble sleeping (insomnia) – Cir is already a light sleeper. Anything can wake him up and once up, it's very difficult for him to get back to sleep. Toward the end of his treatment with this medication, he hardly ever slept. I would go to bed at night while he was up and wake up in the morning and he would still be up watching videos or playing his bongos. No rest for the weary, unfortunately.




dizziness – This is an MS symptom anyway, but Cir noticed an increase or worsening of this symptom. He walked faster, but was more dizzy. I don't think that's a good thing, especially if you already have balance issues. Walking quickly may only be a recipe for disaster in this case. Fortunately, Cir didn't fall very often while taking it, but he had a few close calls.




headache – This is one of the Ampyra side effects we didn't realize was a result of Ampyra until Cir re-read the patient guide when he got one of his refills. An ah-ha moment came which explained his recent headaches that just wouldn't go away. Even after taking medication that usually relieved them, the headaches came right back. Relief from this side-effect only came after discontinuing the dalfampridine.




nausea – Cir often had stomach problems like heartburn. After several days of feeling sick to his stomach and not wanting to eat, he realized (after reading the patient guide), that this could also be attributed to the medication. Nothing he did seemed to relieve it until he stopped taking Ampyra.




weakness – This unfortunately, is another multiple sclerosis symptom common to MSers. Fatigue or weakness is right at the top of the list for most, if not all, at some time or another. After several bouts of unusual weakness, we decided that the medication more than likely caused that, as well.




back pain – Second to MS, back pain is Cir's most difficult issue to deal with. He has had back surgery, so back pain is something that he has almost always dealt with. After having a Stimulator implanted to deal with lower back pain, this problem got better – until he got further along in his Ampyra treatment. The back pain came back with a vengeance. No matter what he tried, it wouldn't go away. Again, after reading the patient guide, we saw that dalfampridine could also cause..., you said it – back pain.




problems with balance – Another common MS symptom, this seemed to get worse the longer he took the medication.




multiple sclerosis relapse – At one point, he thought of going to the doctor for a round of steroids because he felt so bad. We waited, and yet again after reading the guide, this side-effect went away and he felt better after stopping the medication.




burning, tingling, or itching of your skin – Cir could not understand why he was having these symptoms so much more either. They are also common for many MSers, but they were seeming to get worse and worse for some reason. So much that they were one of the reasons he couldn't sleep. Every few minutes he would jerk himself awake because of this. He read the guide and you guessed it – it was also one of the Ampyra side effects.




irritation in your nose and throat – We aren't sure if his recent feeling of throat irritation was caused by Ampyra, but this symptom also seemed to stop when he discontinued the medication.




constipation – Fortunately, this is a problem Cir has never really had to deal with very often. This part of his plumbing works very well. He does occasionally have to help it along, but since he is very good at drinking plenty of water (because of self-cathetarization), it is always working optimally, as well.




indigestion – This probably goes hand in hand with the nausea problem. He noticed an increase in his stomach not feeling well, usually after breakfast when he took the medication and late in the evening after the second dose. We didn't make the connection till after reading the patient guide.




pain in your throat – This goes along with the throat irritation as mentioned above. After stopping the medication, this is another of the Ampyra side effects that went away.
He has decided to forgo the dalfampridine for now. He feels better, even though he enjoyed being able to get up and move a little quicker while taking it. The "price" was a little too high. Who knows, he may try it again in the future. For now, relief from the side-effects, is keeping him away.
This list is not complete. If you go to the site - www.AMPYRA.com (opens a new window), you'll find more information about this medication. There is also a phone number if you would like to call – 1-800-367-5109.
Most of all, be informed. Read the guide. And talk to your doctor. If you feel uncomfortable taking any MS medication or treatment, find out more. Talk to others who have used it. This may help you to decide if it's right for you.
Think of the doctor's and other patient's advice as suggestions for you to follow or not depending on what you feel is right for you. You may want to try a particular medication for a given period of time. And if, for example, the Ampyra side effects you experience are too much, don't feel bad about stopping. If you do decide to stop, talk to your doctor first. They may be able to make adjustments that will help you deal with your Ampyra side effects and still benefit from the medication, as well. 
Go from Ampyra Side Effects back to Ampyra

---
Dear Friends,
"Life in Spite of MS is a participant in the Amazon Services LLC Associates Program, an affiliate advertising program designed to provide a means for sites to earn advertising fees by advertising and linking to Amazon.com. We're also part of the Ebay Partner Network, another affiliate program."
We'd also like you to know it doesn't cost one cent more  when you click through the links here on our blog. Not one single penny. And we will make a little extra cash when you do click through. We'll be ever so appreciative. You also have our word that we'll only link to things that we would use ourselves, (or wish we could have or use).
Sincerely,
Cir & Akrista
You are reading original content written by Akrista or Cir L'Bert of Life in Spite of MS. If you enjoyed reading this blog, please consider following us on Facebook, Twitter, Pinterest, and Instagram. See you there!
---
Privacy Policy ~ Advertising Policy ~ Disclaimer ~ Contact Us ~ About Us