---
Disclaimer: This page may contain affiliate links. We may earn a small commission for purchases made through links in this post, at no extra cost to you.

Methylprednisolone
| | |
| --- | --- |
| Methylprednisolone is sold under the brand names Solu-Medrol and Medrol. It is a synthetic glucocorticoid or steroid drug. For MS patients, it is usually used to quickly reduce the symptoms, such as optic neuritis, of a flare-up or exacerbation. It prevents the release of substances that cause inflammation in the body so that your exacerbation ends sooner. | |
When you, as a person with multiple sclerosis, have a new or particularly difficult exacerbation, the doctor may order this medication as treatment. For some, it may be the only treatment they take for their MS. In that case, it can also be a long term treatment.

Taking steroids
Cir had steroid treatments a few times. The first time he had treatment, he went into the doctors office it for. He had an IV over a period of days. He would come in, get hooked up, and sit for about an hour.
He was still working a full time job at the time. I don't think he was taking any of the other MS therapies yet.
I believe he had optic neuritis. And I'm not sure what brought that symptom on. Optic neuritis was one of the first symptoms he experienced before being diagnosed with MS.
Another time he had the IV treatments at home. By that time he wasn't working. A visiting nurse came and put in a temporary IV line. She brought the pole to hold the medication. And then sat there with Cir for about an hour while the medication went in.
That was pretty convenient. Cir was having a hard time walking at the time. I can't imagine having to take him to the doctors everyday for each of those treatments. We weren't living in accessible housing yet, so getting him up and down the stairs would have been very difficult.
Oral steroids
Cir has also taken Prednisone, which he was prescribed orally. It is also a synthetic corticosteroid medication and does basically the same thing as methylprednisolone. This medication, prednisone, was also prescribed after the infusion of solu medrol to wean him off of the steroid so it wasn't too quick a drop to his system. 

When not to use methylprednisolone
There are several times when you shouldn't take methylprednisolone. The obvious being if you are allergic to it. If this is your first time taking the drug, then you won't know until after you take it. An allergic reaction usually happens within two hours of taking a drug. So click here to see the signs of an allergic reaction.
Also, if you have a fungal infection, you shouldn't take this medication. If you've recently had an infection, taking this medication could make it come back. And if you have any type of infection, taking methylprednisolone can make it worse.
Weaker immune system
Because steroids weaken your immune system, you should try and stay away from anyone who's sick. Especially stay away from anyone with an infection. If you are exposed to chicken pox or measles call your doctor right away. You will probably need to be treated. If you don't get treated, this could end up being very serious or possibly even fatal.
You shouldn't take any "live" vaccines while taking solu medrol. They may not work very well when you are on steroid medications.
The doctor may need to adjust your dose if you have to deal with the stress of a serious illness (what is MS?), or any medical emergency. Also, if you have a fever (usually a sign of an infection), let your doctor know.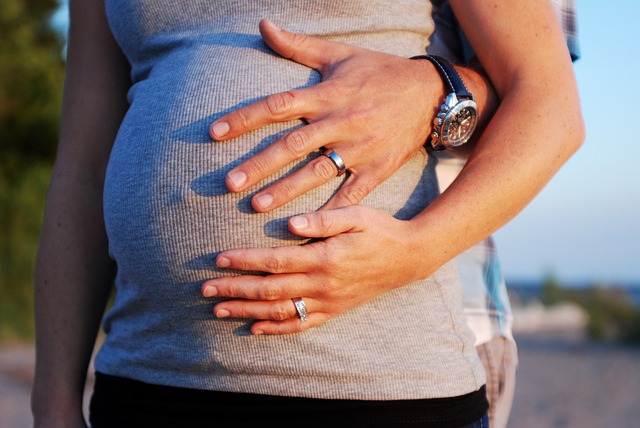 Are you pregnant or planning on having a baby? Are you nursing your baby? Methylprednisolone has a level C pregnancy category. It can harm your unborn child or pass through breast milk.
Other illnesses, as well as the medication you take to deal with them, can be an issue if you take Medrol. Discuss them with your doctor before taking this medication. Let your doctor know if you have any of the following conditions. 
Don't take steroids if you have the following:
severe liver disease (cirrhosis)
kidney disease
thyroid disorder (hypothyroidism)
diabetes
history of malaria
tuberculosis
osteoporosis
muscle disorder such as myasthenia gravis
glaucoma or cataracts
herpes infection of the eye
stomach ulcers
ulcerative colitis
diverticulitis
depression
mental illness
congestive heart failure
high blood pressure
bleeding problems
history of blood clots
brittle bones (osteoporosis)
seizures
untreated mineral problems (low potassium or calcium)
That's a long list, I know, but you need to discuss anything and everything with your doctor before beginning any steroid medication like methylprednisolone. Once you begin taking it, there are some possible side effects you should know about.
Click here to read more about them.
Go from Methylprednisolone back To MS Medicines.

---
Dear Friends,
"Life in Spite of MS is a participant in the Amazon Services LLC Associates Program, an affiliate advertising program designed to provide a means for sites to earn advertising fees by advertising and linking to Amazon.com. We're also part of the Ebay Partner Network, another affiliate program."
We'd also like you to know it doesn't cost one cent more  when you click through the links here on our blog. Not one single penny. And we will make a little extra cash when you do click through. We'll be ever so appreciative. You also have our word that we'll only link to things that we would use ourselves, (or wish we could have or use).
Sincerely,
Cir & Akrista
You are reading original content written by Akrista or Cir L'Bert of Life in Spite of MS. If you enjoyed reading this blog, please consider following us on Facebook, Twitter, Pinterest, and Instagram. See you there!
---
Privacy Policy ~ Advertising Policy ~ Disclaimer ~ Contact Us ~ About Us