---
Disclaimer: This page may contain affiliate links. We may earn a small commission for purchases made through links in this post, at no extra cost to you.

More MS Questions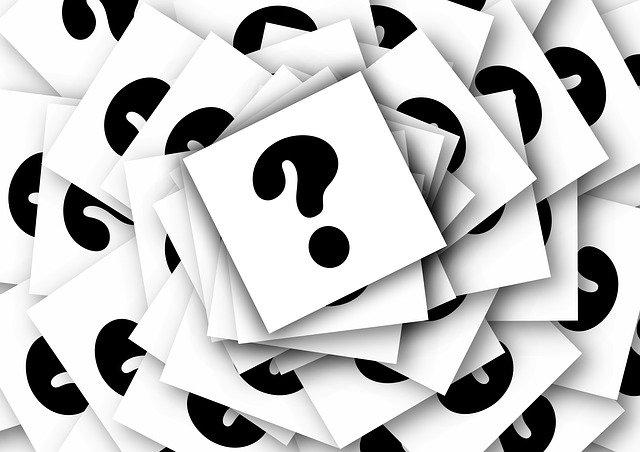 Here are links to more MS questions that have been asked here at Life in Spite of MS over the years. Go through the list to see if any of them apply to you. Or if you've always wanted to know the answer to a particular question, you'll find the answer here. If, however, you can't find the answer, scroll down below to add your own using the form at the bottom.

This list was, until recently, in the column to the right. It was getting so long, we decided we needed to make another page for it. This makes it easier to find them. We will soon divide them into categories to make it even easier.

list of More MS Questions
We hope the answers to the above questions helped you. If you searched through them and can't find an answer to your particular question, try the FAQ (Frequently Asked Questions) page. If you still can't find an answer that is satisfactory, come back here and ask it here using the form below.
(NOTE: The answers you receive here are from two people who have lived with the condition for the past thirty years. We are not medical professionals by any stretch of the imagination. The information and advice you get here is just that – information.)
If you have a medical question, talk to your doctor or you can Ask A Neurologist using our sponsors form below. Fill in the short form with your question and a doctor will get back with you shortly. (Coming soon)
If you have a question and would like our advice, fill in the form below to ask your MS question. We will answer and visitors are welcome to add their answers as well. There are many people just like you, who live with this disease. This resource is here for everyone to help and be helped.
If you ask a question, and receive help, why not answer one to Pay-it-Forward - to help someone as you've been helped. And vice versa – if you've answered questions in the past, and have a question of your own, why not ask it here? All in all, we hope this page, More MS Questions has helped you in some way. 
Do you have a question? We have the answer!
Is there something about MS that you have a question for and can't find the answer to? Well ask it here, and if we can't answer it, maybe one of our readers can.

Go ahead, ask away! And when you finish, if there is a question below that you know the answer to, go right ahead and answer using the comment box.
Go from More MS Questions to the Life in Spite of MS Blog 

---
Dear Friends,
"Life in Spite of MS is a participant in the Amazon Services LLC Associates Program, an affiliate advertising program designed to provide a means for sites to earn advertising fees by advertising and linking to Amazon.com. We're also part of the Ebay Partner Network, another affiliate program."
We'd also like you to know it doesn't cost one cent more  when you click through the links here on our blog. Not one single penny. And we will make a little extra cash when you do click through. We'll be ever so appreciative. You also have our word that we'll only link to things that we would use ourselves, (or wish we could have or use).
Sincerely,
Cir & Akrista
You are reading original content written by Akrista or Cir L'Bert of Life in Spite of MS. If you enjoyed reading this blog, please consider following us on Facebook, Twitter, Pinterest, and Instagram. See you there!
---
Privacy Policy ~ Advertising Policy ~ Disclaimer ~ Contact Us ~ About Us