---
Disclaimer: This page may contain affiliate links. We may earn a small commission for purchases made through links in this post, at no extra cost to you.

Living with MS--Housing Issues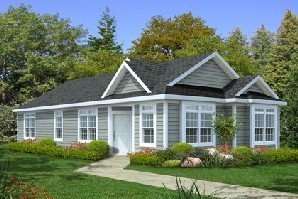 As a person living with MS--housing issues may not have even crossed your mind, especially if you are just diagnosed. Wheelchair ramps, shower chairs, and grab bars were the farthest things from your mind.
If you've been living with it for awhile, that may be a different story. Now they, along with many other things, may be everyday necessities. As familiar to you as the toaster on your kitchen counter.
I suppose one of the best pieces of advice we were given early on was, "expect the best, but prepare for the worst". We probably would have done a few, (well maybe several) things differently if we had actually followed the advice earlier. But eventually we got around to it.
With this in mind, the following is a list of things to consider when planning and preparing for living with a possible disability. Of course you don't need to go out and purchase anything right now or begin making accommodations until you absolutely need to. But it would be a good idea to begin making tentative plans.
When thinking about your future "dream home", think about things like an all one level ranch home instead of the log cabin with a sleeping loft. Think about extra wide doorways and smooth hardwood or tile floors. Think about lowering the height of light switches and raising electric outlets. 
In the closets, lowering hanger bars or installing shelving units that are reachable. In the kitchen, cabinets should be lowered and space below the sinks and under counter cabinets should allow for wheelchair access. A stove with buttons in front instead of on the back panel, as well as a side by side refrigerator - freezer, would make things easier.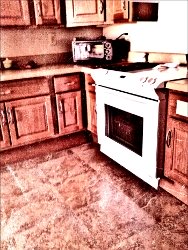 In the laundry, a front loading washer and dryer and low shelving or a cabinet for storage would make things accessible here. In the bathroom, space beneath a sink to accommodate a wheelchair, a roll-in or walk-in shower or even one of those new sit down bathtubs, would be things to consider for this room.
Grab bars of course, and mirrors at seat level, would not only be a nice feature, but a necessary one for anyone in a wheelchair. All of these things should go on your wishlist, if you don't have them already. These along with anything else you can think of that would make life easier if you couldn't navigate stairs and needed extra help.
Living with MS--Housing issues you may face
wheelchair ramps

grab bars

accessible bedroom
Here are a few resources that may help you with housing:
Barrier Free Home - Find classified ads for Barrier Free Homes across the US and Internationally
HUD's Inventory of Homes for the Elderly and Disabled
Also, the ADA (American's with Disabilities Act) (link opens a new window), has specific guidelines for accessible housing. From the height of your kitchen cabinets, to the width of your bathroom doors, so this is also a good place to do your research. 
Are you still working or want to go back to work and  have employment issues that you are facing? Click the link to find out more. 

Are you looking for something? Use the search box below to help.
Go from Living with MS--Housing Issues back to Living with Multiple Sclerosis.

---
Dear Friends,
"Life in Spite of MS is a participant in the Amazon Services LLC Associates Program, an affiliate advertising program designed to provide a means for sites to earn advertising fees by advertising and linking to Amazon.com. We're also part of the Ebay Partner Network, another affiliate program."
We'd also like you to know it doesn't cost one cent more  when you click through the links here on our blog. Not one single penny. And we will make a little extra cash when you do click through. We'll be ever so appreciative. You also have our word that we'll only link to things that we would use ourselves, (or wish we could have or use).
Sincerely,
Cir & Akrista
You are reading original content written by Akrista or Cir L'Bert of Life in Spite of MS. If you enjoyed reading this blog, please consider following us on Facebook, Twitter, Pinterest, and Instagram. See you there!
---
Privacy Policy ~ Advertising Policy ~ Disclaimer ~ Contact Us ~ About Us