Emotional and Physical Issues
of Living with MS
Dealing with emotional and physical issues
| | |
| --- | --- |
| As someone living with MS, the emotional and physical issues may become too overwhelming to deal with on your own. Support groups, forums, and chat rooms, are helpful to a certain degree. When dealing with MS becomes too much for you to handle, it's always okay to get help from a trained professional. This will eliminate needless suffering on your part. | |
Emotional Help
Counseling
Coping skills
Managing stress
Physical Help
Physical therapy
Occupational therapy

Whether you're dealing with severe depression or trying to figure out how to get in and out of bed more safely – there are people who can help.
You may need a counselor who specializes in conditions like MS. Is something in your life causing? you to stress out? If so, you can learn coping skills to help you reduce or avoid that stress all together. By managing the stress in your life, you may be able to keep relapses to a minimum.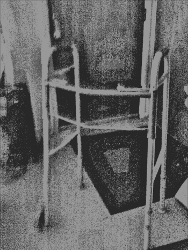 When Cir first began having problems walking, the physical therapists helped a lot. They showed him how to use his cane, walker, rollator, and wheelchair correctly. Their main thing was to use the mobility aide the right way to keep from falling and to conserve energy.
The physical issues you deal with may be even easier to manage. But as I said earlier, you may still need professional help. When you have balance problems, you could just grab a cane and start walking. But as simple as that sounds, there are ways to use mobility aides correctly to minimize the number of falls that can happen.
Who are these professionals? For the emotional issues, a psychiatrist, psychologist, or MS counselor, can help you work through these issues. For the physical issues you will need a physical therapist or occupational therapist to help you learn how to do things all over again.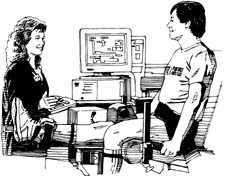 Many people think that occupational therapists only deal with work related jobs. Therapists who specialize in MS will know how to help you use a cane, walker, or rollator. They can help you learn the best way to take a bath or cook in your kitchen, depending on your degree of disability.
When you need them, especially at the beginning, take advantage of their services. While living with MS - emotional and physical issues - these professionals can help you learn the best way to do everything you need to do safely. Talk to your doctor and he will give you a referral to these specialists.
Go from Living with MS Emotional and Physical Issues back to Living with Multiple Sclerosis

Privacy Policy ~ Advertising Policy ~ Disclaimer ~ Contact Us ~ About Us