---
Disclaimer: This page may contain affiliate links. We may earn a small commission for purchases made through links in this post, at no extra cost to you.

Rollator Walker
Using a rollator – a type of specialized walker – was an easier progression for Cir than using a cane. He didn't start with the rollator, though. He didn't even know there was such a thing.
He wasn't crazy about the walker. I think he felt like it slowed him down. He still had good upper body strength, (still does). Having to lift the walker with each step, to him was not cool. 
Still young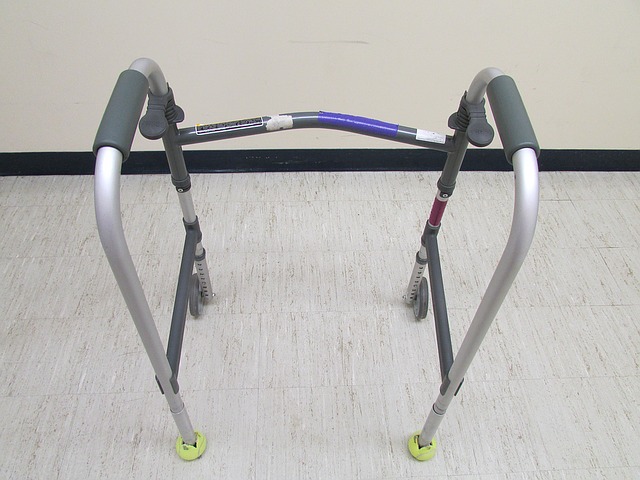 I think it had a lot to do with the fact that older people used walkers. And they were noisy. He was only in his late 30's and early 40's. He certainly didn't feel old. And he has always looked much younger than his years.
He needed a little more support than a single cane could give him. Sometimes he would try using two canes. But most times he would hang on to me with one hand, with the cane in the other.
This worked for awhile and just for short distances. Like from the car to right inside the grocery store. Then he'd grab a grocery cart. And eventually he would use the motorized carts available in the bigger chain stores.
From canes to crutches...., not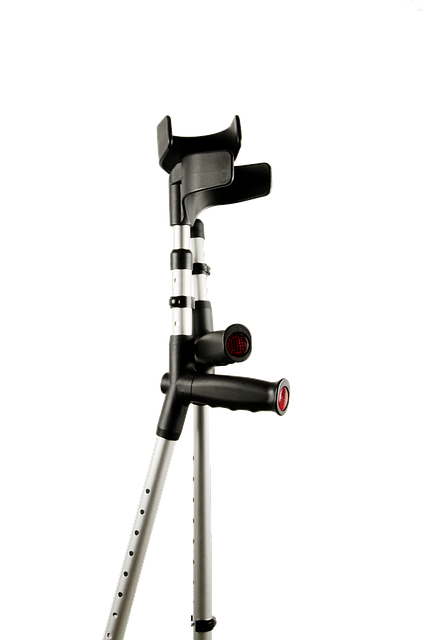 When he began seeing an occupational therapist or OT, things changed. She didn't like the way he walked with a cane. He suggested forearm crutches and she didn't like that idea very much. She also wasn't crazy about regular crutches.
Your posture is compromised when you use forearm crutches. Plus you aren't able to carry things safely. I can agree with her on that point. We did get a borrowed pair of crutches which Cir used briefly.
For one, they were set up for a much taller person. We were able to shorten then a bit. But in the end, they ended up in the back of the closet.
A new rollator - wow!
After evaluating Cir's walking, she did suggest a rollator. Cir wanted one immediately. One was ordered and when it arrived he was the happiest person I knew.
It had four wheels so he could walk smoothly along without having to lift it. It also had hand brakes which made it safer when going down hills. It had a seat for when he got tired. And a basket to carry all of his stuff. He was a very happy camper.
His OT showed him how to use it safely. Using walker to pull yourself up from a sitting position is a no-no. You need to be able to stand up first, then grab the walker once you fully standing. You can use it to steady yourself, of course. But walkers are meant to give you support while you are walking.
When you need it, use it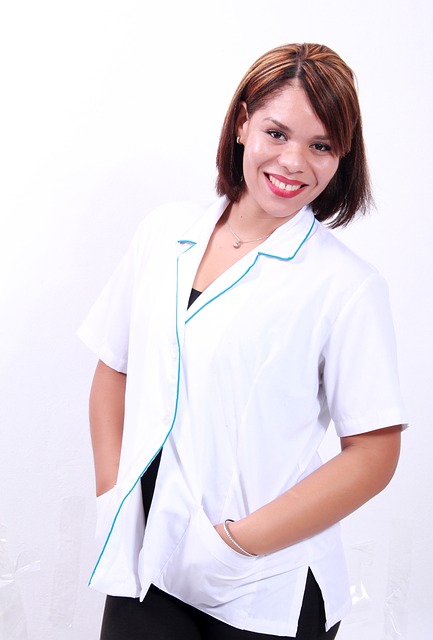 When you get to the point where you feel you need a little extra support, talk to your doctor. Ask about an evaluation with an OT. S/he will probably also include an evaluation with a PT or physical therapist as well. The therapists at the Oak Clinic usually worked together to meet the needs of their patients with MS.
You'll find out what types of mobility aides would work best for you. Your situation is uniques. Work along with your health care team. Figure out what you need to keep you safe when getting from point A to point B.
Realize that the main thing you need to keep in mind is safety. Walking is seriously over-rated. If you can't do it safely without some type of aide, then don't. Use the mobility aide.
New classy all-terrain rollator walker
Go from Rollator Walker back to Living with MS - Mobility 

Go to Living with Multiple Sclerosis

---
Dear Friends,
"Life in Spite of MS is a participant in the Amazon Services LLC Associates Program, an affiliate advertising program designed to provide a means for sites to earn advertising fees by advertising and linking to Amazon.com. We're also part of the Ebay Partner Network, another affiliate program."
We'd also like you to know it doesn't cost one cent more  when you click through the links here on our blog. Not one single penny. And we will make a little extra cash when you do click through. We'll be ever so appreciative. You also have our word that we'll only link to things that we would use ourselves, (or wish we could have or use).
Sincerely,
Cir & Akrista
You are reading original content written by Akrista or Cir L'Bert of Life in Spite of MS. If you enjoyed reading this blog, please consider following us on Facebook, Twitter, Pinterest, and Instagram. See you there!
---
Privacy Policy ~ Advertising Policy ~ Disclaimer ~ Contact Us ~ About Us