The ABCs of MS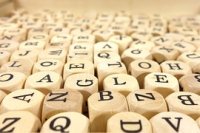 You come to the right place to find the ABCs of MS. Now you're going to have to learn your ABC's (of MS) all over again. I have come across so many acronyms since Cir has been diagnosed with MS, that sometimes it's hard to remember what they all mean. Well, I've decided to add a list to help you (and me) keep them organized and straight in our minds.

Bookmark this page so you can come back and refer to it often. I'll try and keep it updated and if you find any errors or want to add a few acronyms of your own, use the comment box which we'll be adding soon.

The ABCs of MS
A
ADA – Americans with Disabilities Act
C
CAM – Complimentary and Alternative Medicine
CNS – Central Nervous System
CRAB – Copaxone, Rebif, Avonex, and Betaseron – treatments for multiple sclerosis
D
DMDs - Disease Modifying Drugs - treatments for multiple sclerosis which aid in slowing the progression of MS
E
EDSS - Expanded Disability Status Scale - a method of quantifying disability in multiple sclerosis
L
LDN – Low Dose Naltrexone – a medication for MS
M
MRI – Magnetic Resonance Imaging – a way for doctors to take pictures of the brain and spinal cord
MS – Multiple Sclerosis
MSAA – Multiple Sclerosis Association of America
MSIF - Multiple Sclerosis International Federation
N
NMSS – National Multiple Sclerosis Society – One of the biggest non-profits geared toward MS
O
ON – Optic Neuritis
P
PPMS – Primary Progressive MS
PRMS – Progressive Relapsing MS
R
RRMS – Relapsing Remitting MS
S
SPMS – Secondary Progressive MS
SSA – Social Security Administration
SSD – Social Security Disability
SSDI – Social Security Disability Insurance
So there you have it, the ABCs as they relate to MS, so far that is. As I find more, I will come and add them here. If you find an acronym that should be added here, use the form below to add it and I'll do the rest. You can also use the contact form here to let us know about it.

Thanks for stopping by and don't forget - bookmark us!
Go from ABCs of MS go to What is MS?
Privacy Policy ~ Advertising Policy ~ Disclaimer ~ Contact Us ~ About Us