---
Disclaimer: This page may contain affiliate links. We may earn a small commission for purchases made through links in this post, at no extra cost to you.

Primary-Progressive Multiple Sclerosis
In primary-progressive multiple sclerosis, the symptoms a person experiences don't usually go into remission or go away. They usually get worse as the disease progresses. About 10% of people with MS are diagnosed as primary-progressive or PPMS. 

This type of MS is more typical for those who are diagnosed later in their lives. The diagnosis is usually made after the person has been living with MS for awhile. During that time there have usually been no remissions or plateaus. It is characterized as being progressively disabling.

Equal among men and women
Most people, (70-75%) diagnosed with the relapsing forms of MS are women. An equal number of men and women are diagnosed with primary-progressive multiple sclerosis. They usually get it well after the age of 35. Diagnoses can even occur as late as their 40's or 50's.
The disease course is different than in RRMS and SPMS in that there is less inflammation in the brain and spinal cord. Early in the course of PPMS, there is more tissue damage and destruction. Recently, much of this damage has been found to be more in the spinal cord and less in the brain.
You may notice progression first
You may be the first to notice that you are slowly getting worse. You may notice that you can't walk as far before you get tired. Or that you're not doing as well at your favorite sport or activity. Your hands and arms may be noticeably weaker.
All of this may happen before a neurological examination confirms that you have a progressive form of MS. The neurologists exam will show continuous, slow worsening with no relapses.
Treatments for Primary-Progressive Multiple Sclerosis

There are not many treatments approved for primary-progressive multiple sclerosis. Most of them target the relapsing forms of MS.
There have been several trials and studies of treatments approved for RRMS and SPMS as possible treatments for the progressive forms. Most of these have ended early because they do not help.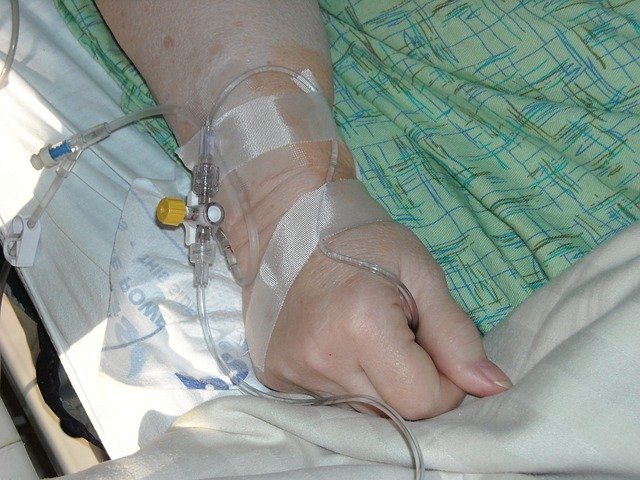 The typical treatment for primary-progressive MS is Solu-Medrol or intravenous methylprednisolone. This is usually a 1 gram infusion given over 30 to 60 minutes once a month. The patients may show improvement for awhile. Continuous improvement is rarely the case.

Intravenous immunoglobulin or IVIG infusions have also been tried. The amount of treatment for IVIG infusions hasn't yet been standardized. Studies are still going on as to how useful this type of treatment is.

More therapies
Therapies that are still in the works include myelin repair strategies. If the myelin can somehow be induced to repair itself by cell transplantation, gene transfer, or growth factor therapy, this will give hope to those with progressive types of MS.
Because of the progressive nature of PPMS and progressive-relapsing multiple sclerosis or PRMS, the repair strategies will probably have to be combined with other treatments.
A potentially devastating outcome
Primary-progressive multiple sclerosis can have such a devastating outcome for anyone suffering with this type of MS. Both for the person suffering with it, of course and for those who love them.
I am there for Cir no matter what type of MS he has now or ends up with in the future. I am thankful, though, that he does not have primary-progressive ms.
Both Cir and I feel for anyone with MS. Our hearts go out to them. For the 10% who suffer with PPMS, I hope a cure comes quickly.
Go from Primary-Progressive Multiple Sclerosis back to Types of MS

---
Dear Friends,
"Life in Spite of MS is a participant in the Amazon Services LLC Associates Program, an affiliate advertising program designed to provide a means for sites to earn advertising fees by advertising and linking to Amazon.com. We're also part of the Ebay Partner Network, another affiliate program."
We'd also like you to know it doesn't cost one cent more  when you click through the links here on our blog. Not one single penny. And we will make a little extra cash when you do click through. We'll be ever so appreciative. You also have our word that we'll only link to things that we would use ourselves, (or wish we could have or use).
Sincerely,
Cir & Akrista
You are reading original content written by Akrista or Cir L'Bert of Life in Spite of MS. If you enjoyed reading this blog, please consider following us on Facebook, Twitter, Pinterest, and Instagram. See you there!
---
Privacy Policy ~ Advertising Policy ~ Disclaimer ~ Contact Us ~ About Us