---
Disclaimer: This page may contain affiliate links. We may earn a small commission for purchases made through links in this post, at no extra cost to you.

Relapsing-Remitting Multiple Sclerosis
Cir began with relapsing-remitting multiple sclerosis, sometimes referred to as rr or rrms. He had attacks or exacerbations followed by periods of recovery or remissions. At first the relapses were far apart. He would recover from them and go into remission.

Cir would sometimes have an exacerbation that would be enough to cause him to miss work. Most of the time he could still function. When a symptom would bother him, he would get a little rest or just ignore it. Whether it was fatigue, or imbalance, he would just go on. This went on for about 5 or 6 years after his diagnosis.

Even before being diagnosed with relapsing-remitting ms, Cir was able to keep up with his martial arts classes. He sometimes assisted in teaching some of the classes at his school. He even taught the kids at our church some of the basics of martial arts.
---

When our youngest daughter was born, Cir was still able to run around with our children. They loved it when we would get home and he would race them from the parking lot to the front door. "Last one to the door is a rotten egg!"
We'd all break out running, each trying not to be the last one.
Who wants to be a stinky rotten egg?
---
Fairly "normal"
We went on picnics and hikes at Sand Run Park. We were pretty active as long as Cir felt able, which was most of the time. We could plan things in advance and not have to worry about last minute changes very often. The relapses were far enough apart that we led a fairly "normal" life.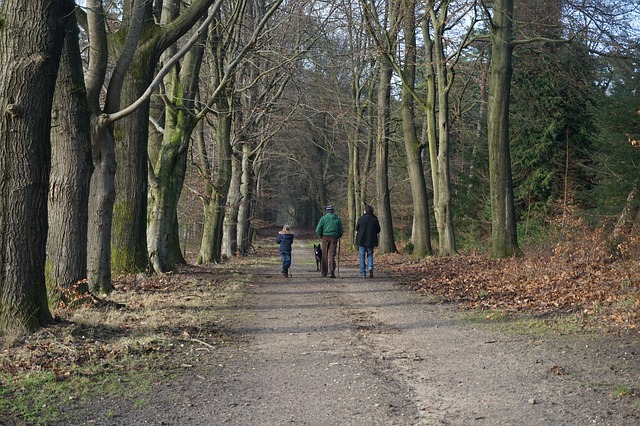 From relapsing-remitting multiple sclerosis to secondary-progressive
Relapsing-remitting MS is characterized by unpredictable periods of worsening followed by periods of remission. Relapses are also called exacerbations, attacks, or flare-ups.
The remission is either a complete recovery from the symptoms that started the relapse or partial. This means that some of the symptoms felt during the relapse can become permanent.

About 80 - 85% of people who get MS, begin here. About 50% of this group will go on to develop secondary-progressive ms or spms. Cir seems to be part of the 50% group and is now showing some secondary-progressive characteristics. The progression is not fast, however.
And even with that, he still has good days and bad - better days and days when he feels worse, though not to the point where he can't function at all. Nowadays, he even seems to be regaining strength when he exercises or goes to physical therapy. With continued supplementation and a better diet, he's reached a sort of plateau. 
So don't be discouraged. MS may be unpredictable, however, it's not the end of the world. With symptom management and better life choices, and positive support, many people with MS live for a long time.
And Cir and I believe that with all the research going on and people learning what works for them and willing to share this information, we may soon see an end to multiple sclerosis.
Go from Relapsing-Remitting Multiple Sclerosis back to Types of MS.
---
Dear Friends,
"Life in Spite of MS is a participant in the Amazon Services LLC Associates Program, an affiliate advertising program designed to provide a means for sites to earn advertising fees by advertising and linking to Amazon.com. We're also part of the Ebay Partner Network, another affiliate program."
We'd also like you to know it doesn't cost one cent more  when you click through the links here on our blog. Not one single penny. And we will make a little extra cash when you do click through. We'll be ever so appreciative. You also have our word that we'll only link to things that we would use ourselves, (or wish we could have or use).
Sincerely,
Cir & Akrista
You are reading original content written by Akrista or Cir L'Bert of Life in Spite of MS. If you enjoyed reading this blog, please consider following us on Facebook, Twitter, Pinterest, and Instagram. See you there!
---
Privacy Policy ~ Advertising Policy ~ Disclaimer ~ Contact Us ~ About Us