---
Disclaimer: This page may contain affiliate links. We may earn a small commission for purchases made through links in this post, at no extra cost to you.

History of Multiple Sclerosis - Cases 2
Have you reached the History of Multiple Sclerosis - Cases 2 first and would like to go back and read Part 1? Click here.

Bruce Cummings (1889-1919)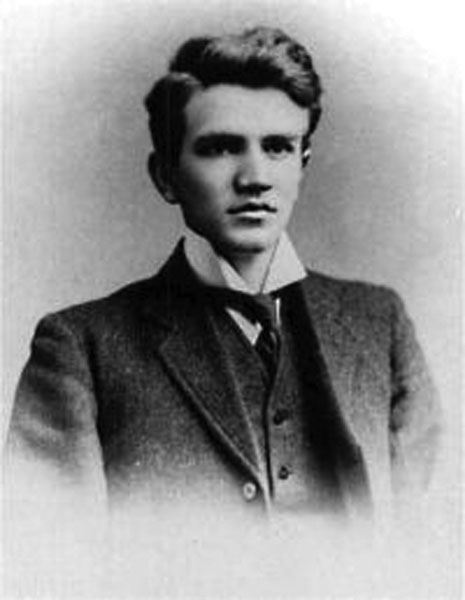 Another case history of multiple sclerosis was written by a British diarist, W.N.P. Barbellion. This was the nom-de-plume (pseudonym) of Bruce Frederick Cummings (7 Sept. 1889 – 22 Oct. 1919).
He kept a detailed log of his struggles with MS for most of his life. It was published in March of 1919, only months before his death. The title of the diaries was "The Journal of a Disappointed Man".
Cummings chose the name W.N.P. Barbellion, to protect the identities of his family and friends. The names "Wilhelm", "Nero", and "Pilate", were chosen because they were "examples of the most wretched men ever to have lived". The true identity of "Barbellion" wasn't known until some time after Cummings death.
A reviewer of his book, Ronald Blythe called it "among the most moving diaries ever created". 
Cummings did not even know he had the disease we now know as MS until after he was rejected from joining the army. His doctor had given him a sealed letter to give to the medical officer at the recruitment center. After the physical exam, Cummings was rejected as unfit for active duty. He was so disappointed and hurt that he decided to open the sealed letter anyway.
He then found out that his doctor had diagnosed him with the disease. He also said that Cummings most likely had less than five years to live. Cummings had just recently married and had a daughter, Penelope, in October of 1916. He had kept his discovery a secret from his wife and family to spare their feelings.
He was very moved to find out that his wife, Eleanor, had known about his MS even before he married her. His family had also been informed and knew of his condition before he did.
His diaries:
It offers an honest look at MS that you can still relate to. It is still published today so that as someone with MS or someone who has a loved one with the disease, you can gain a greater understanding of it by reading about the history of multiple sclerosis through the eyes of someone who has also lived through it.
One of the most memorable passages written is one by Cummings on the subject of death.
"To me the honour is sufficient of belonging to the universe — such a great universe, and so grand a scheme of things. Not even Death can rob me of that honour. For nothing can alter the fact that I have lived;I have been I, if for ever so short a time. And when I am dead, the matter which composes my body is indestructible—and eternal, so that come what may to my 'Soul,' my dust will always be going on, each separate atom of me playing its separate part — I shall still have some sort of a finger in the pie. When I am dead, you can boil me, burn me, drown me, scatter me — but you cannot destroy me: my little atoms would merely deride such heavy vengeance. Death can do no more than kill you."
And in summing up his life he wrote the following:
"I am only twenty-eight, but I have telescoped into those few years a tolerably long life: I have loved and married, and have a family; I have wept and enjoyed, struggled and overcome, and when the hour comes I shall be content to die."
|History of Multiple Sclerosis – Part 1 |Part 2 | Part 3 |History of Multiple Sclerosis – Cases Part 1 | Cases Part 2 |

---
Dear Friends,
"Life in Spite of MS is a participant in the Amazon Services LLC Associates Program, an affiliate advertising program designed to provide a means for sites to earn advertising fees by advertising and linking to Amazon.com. We're also part of the Ebay Partner Network, another affiliate program."
We'd also like you to know it doesn't cost one cent more  when you click through the links here on our blog. Not one single penny. And we will make a little extra cash when you do click through. We'll be ever so appreciative. You also have our word that we'll only link to things that we would use ourselves, (or wish we could have or use).
Sincerely,
Cir & Akrista
You are reading original content written by Akrista or Cir L'Bert of Life in Spite of MS. If you enjoyed reading this blog, please consider following us on Facebook, Twitter, Pinterest, and Instagram. See you there!
---
Privacy Policy ~ Advertising Policy ~ Disclaimer ~ Contact Us ~ About Us