---
Disclaimer: This page may contain affiliate links. We may earn a small commission for purchases made through links in this post, at no extra cost to you.

Back Pain and MS
Back pain is something that the majority of people will have in some form or another at some time in their lives. And when you have MS, you may also have other types of pain, whether it's from the MS or from something else. So, unfortunately, you have a double whammy - so to speak.
There are several types of pain that can be caused by multiple sclerosis. Spasms, spasticity, neuropathic pain, trigeminal neuralgia to name a few.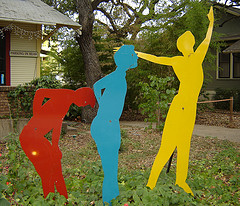 Therapy for back pain
Your doctor can refer you to a physical and/or occupational therapist. They may be able to tell you what you're doing "wrong" that may be causing your pain. Your pain may be caused by your limited mobility. In other words, you may unintentionally over compensate in one area at the expense of another. This can cause muscles to tighten up, which in turn can cause spasticity.
Unfortunately, MS also causes spasticity, which feels like tightness or cramping. Neuropathic pain can feel like a burning sensation. Trigeminal neuralgia can feel like sudden or intermittent bursts of pain. Sometimes pain happens and you have no idea whether it's caused by MS or something entirely unrelated.
Causes
One cause of the pain, as I said earlier, can be caused by an irregular walking gait. Because of balance problems, you just may not walk as well as you used to. Years of walking incorrectly can cause any number of things to happen.
The muscles in your back can react to the irregularity by going into spasms or you may experience sharp, stabbing, pains. In this case, physical therapy or medications,may help to relieve the pain. Whatever the cause, most back pain is treatable.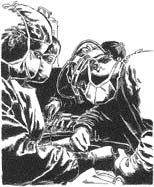 Surgery?
Sometimes surgery is necessary, or at least warranted. Most times it's up to you to make the decision. And several factors can come into play as to whether or not you decide to have the surgery. If you can tolerate the pain or manage it with medication and/or therapy, then you may opt against having the surgery.
If you have the surgery and it doesn't work, there are still things you can do. More therapy or medication may be in order. Or you can explore possibilities like pain blockers, a TENs Unit or eventually a Spinal Cord Stimulator.
Most of these can be used instead of surgery if you just don't want to go that route, or after surgery has failed. Hopefully after talking with your doctor, you can both come up with something that works to alleviate your pain, whether it's due to MS or something else.
Go from Back Pain back to MS and Other Conditions 

---
Dear Friends,
"Life in Spite of MS is a participant in the Amazon Services LLC Associates Program, an affiliate advertising program designed to provide a means for sites to earn advertising fees by advertising and linking to Amazon.com. We're also part of the Ebay Partner Network, another affiliate program."
We'd also like you to know it doesn't cost one cent more  when you click through the links here on our blog. Not one single penny. And we will make a little extra cash when you do click through. We'll be ever so appreciative. You also have our word that we'll only link to things that we would use ourselves, (or wish we could have or use).
Sincerely,
Cir & Akrista
You are reading original content written by Akrista or Cir L'Bert of Life in Spite of MS. If you enjoyed reading this blog, please consider following us on Facebook, Twitter, Pinterest, and Instagram. See you there!
---
Privacy Policy ~ Advertising Policy ~ Disclaimer ~ Contact Us ~ About Us