---
Disclaimer: This page may contain affiliate links. We may earn a small commission for purchases made through links in this post, at no extra cost to you.

The Snowflakes Disease - MS
MS is called the "Snowflakes Disease". Why? Because everyone is different. Everyone's symptoms are different. Everyone's diagnosis comes about differently. Everyone's method of treatment is different.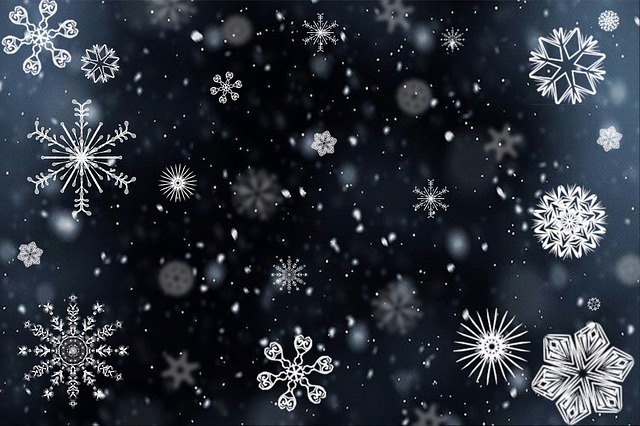 MS being called "the snowflakes disease" is aptly named. I totally agree. We'd never heard of this term until a few weeks ago. Cir was at one of his first Tysabri infusion appointments. There were other people with MS getting various treatments as well.
One young lady, who was sharing her story with us, also shared about MS being compared to snowflakes. You see, every single snowflake is different - and there are tri-zillions of them. Well, that's really not a number, however, the idea is that for every person who develops multiple sclerosis, no two are exactly the same.
In anything. from diagnosis, to symptoms, as I mentioned earlier. And even though this is true, every person with MS can relate to one another because of these differences. They each love sharing their stories with one another and inevitably, they will find similarities among those differences.
Whenever Cir goes in for his Tysabri infusion, there are usually several other MSers there as well. The question invariably comes up - "When were you diagnosed?" - and the stories begin. Everyone different, like snowflakes.
Diagnosing the snowflakes disease
This difference, I think, is what makes MS so difficult for doctors and neurologists to diagnose. There's no one-size fits all exam or test. Many doctors take a more or less elimination approach. They rule out everything else and what's left is multiple sclerosis. Of course it's not that simple, however, I kind of see it that way.
What other way is there when everyone comes to you with different symptoms to start out with. And many symptoms are similar to those of other conditions. You can't just say that everyone who presents with numbness, spasms, optic neuritis, etc., has MS.
Some people experience bad headaches and they end up having multiple sclerosis. Cir never had headaches, at least not that I remember. He did have optic neuritis and balance problems from the beginning, though, and eventually was diagnosed with MS.
I've met people and told them that my husband has MS. Many times they ask if he's blind. We've met so many people with MS, and every single story is different, from when they were diagnosed, to how they were diagnosed, to what symptoms they have, to whether they are mobile or not. 
The worst most interesting disease ever
I have another name for MS. The worst, most interesting disease ever. All the differences make this disease so interesting and also the worst on so many levels. I'm sure there are worse things that can happen to a person. However, the uncertainty that MSers face on a daily basis, makes this, if not the worst, most certainly, one of the worst diseases.
The "interesting" part, though, fits in with the idea of multiple sclerosis being the snowflakes disease. What do you think? I'm sure that you, as a person (or a loved one) with MS, might feel that interesting is probably not the word you'd use to describe the MonSter you live with.
Being able to relate to others, though, is a good thing. And being able to share your story with someone else who understands what you're going through, is comforting. Misery loves company...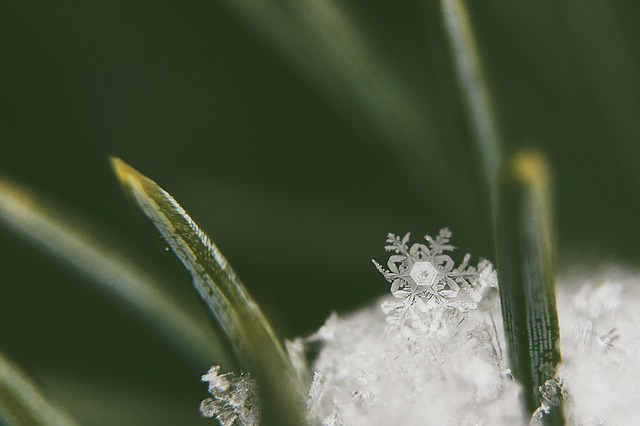 I love this willingness to share and be open about the what's happening that many MSers have. It's a very good thing. I think it helps Cir not to feel like he's the only one going through life with this mixed up disease. So, by all means, keep sharing your snowflake stories. Your story may help someone who's been newly diagnosed as well as those who've lived with MS for several years.
Each of you is beautiful, just like the multifaceted snowflakes used to describe MS. Each of you can learn to live with and deal with multiple sclerosis in your own way. Each of you will be greater than the disease that is now a part of your life, but which is not you.
Share your story and know that MS does not define you. You are different than every other person with multiple sclerosis, yet you are not alone, just like the snowflakes.
Go from the Snowflakes Disease back to the blog to find out what else is new.
---
Dear Friends,
"Life in Spite of MS is a participant in the Amazon Services LLC Associates Program, an affiliate advertising program designed to provide a means for sites to earn advertising fees by advertising and linking to Amazon.com. We're also part of the Ebay Partner Network, another affiliate program."
We'd also like you to know it doesn't cost one cent more  when you click through the links here on our blog. Not one single penny. And we will make a little extra cash when you do click through. We'll be ever so appreciative. You also have our word that we'll only link to things that we would use ourselves, (or wish we could have or use).
Sincerely,
Cir & Akrista
You are reading original content written by Akrista or Cir L'Bert of Life in Spite of MS. If you enjoyed reading this blog, please consider following us on Facebook, Twitter, Pinterest, and Instagram. See you there!
---
Privacy Policy ~ Advertising Policy ~ Disclaimer ~ Contact Us ~ About Us