---
Disclaimer: This page may contain affiliate links. We may earn a small commission for purchases made through links in this post, at no extra cost to you.

Snapshots of MS Photo Album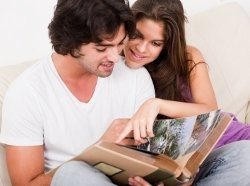 What is a Snapshots of MS Photo Album?
A Snapshots of MS photo album is just what it says - an album full of people in every aspect of their lives. With family, friends, or just being themselves. We would love to see you at your best, (or worse, whatever the case may be. We would just like to see you where ever you are and just as you are.
(Want to go straight to the Invitation to add your photo? Follow the link.) To go to the photo album, follow this link.

Many times we have people with MS who just want to add a snapshot of who they are.

Sometimes it difficult to write, but you still would like to be included, so what do you do? So here's your chance to add your picture to our new Life in Spite of MS Photo Album. A simple photo and a snippet of who you are.
We'll add a short questionnaire – nothing complicated – name, type of MS, year DX, and a short comment about yourself if you'd like to make one. That's it. You're done. No need to write paragraphs, essays, or anything like that.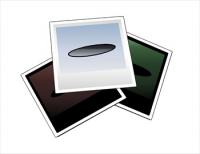 We take over from there to add you to our site in our Snapshots of MS Album. We'll add your photo and the little snippets to the album for our future visitors to see. Everyone we'll be able to see what multiple sclerosis looks like.

The many faces of ms
MS is so diverse. The faces of MS come from all walks of life. All around the world. All ages. Women, men, and children. Who are they? What are their names? We know the famous people with multiple sclerosis. But who are you? The people who visit this website and all of the other multiple sclerosis websites on the internet.
We want your pictures and your words. You are an inspiration to each other. You help one another because you are all in this together. You stand side by side through the challenges and the day to day uncertainties. You are heroes to one another.
If you'd like to add a photo of someone you know who has MS – your mother, father, sister, brother, aunt, uncle, wife, husband, or friend, you can do that as well. Fill in the short questionnaire and we'll add them to the album. This is your album, so add your photo today.
Be sure to add your email and ask to be notified when the album is updated. You'll see the faces of your fellow MSers in Snapshots of MS. After you add yours, be sure and let your friends and family know that you're in the album so that they can check it out as well. And if you know other MSers, send them here to add their photo and comments.
Add Your Snapshot to the Photo Album
Would you like to be added to the Snapshots of MS Photo Album? Then here's the place to be included along with your fellow MSers. We're glad you've decided to become apart of this album of people just like yourself (and we're sure our future visitors will be, too).


Add your picture and answer the following few questions:



What's your name (first name only is fine)?


What type of MS do you have?


When were you DX (diagnosed)?


Where do you live? (State or Province and/or Country is fine)


Do you have a short comment, word of advice, or quote, you'd like to add? (Optional)


If you'd like, add more than one picture (up to four), if it helps us get to know you better.
If your loved one has MS or if you would like to add a memorial picture, you can also add their picture for them. Answer the questions about them and write their favorite quote or words they live(d) by.
By adding your (or your loved ones) photo to the Snapshots of MS Photo Album, visitors will get a view of who and what multiple sclerosis is.
Want to Look Thru the Snapshots of MS Photo Album?
Click the links below to see pictures from other visitors who have added their photos to the album.

Suresh Kumar Sagar
Kitna Naz Tha Shajar Ko Apni Ghani Chaaon Per" * SURESH * "Us K Saaye Talle Koyi Jal Gaya Usse Khabar Bhi Na Huyi".
Michael
Name: Micheal Type of MS: DX: 2009 - fighting the fight before 2007 Where: NC (North Carolina), USA Comment: Father in law had MS. Former athlete …
You are leaving Snapshots of MS to go to Multiple Sclerosis Pictures

---
Dear Friends,
"Life in Spite of MS is a participant in the Amazon Services LLC Associates Program, an affiliate advertising program designed to provide a means for sites to earn advertising fees by advertising and linking to Amazon.com. We're also part of the Ebay Partner Network, another affiliate program."
We'd also like you to know it doesn't cost one cent more  when you click through the links here on our blog. Not one single penny. And we will make a little extra cash when you do click through. We'll be ever so appreciative. You also have our word that we'll only link to things that we would use ourselves, (or wish we could have or use).
Sincerely,
Cir & Akrista
You are reading original content written by Akrista or Cir L'Bert of Life in Spite of MS. If you enjoyed reading this blog, please consider following us on Facebook, Twitter, Pinterest, and Instagram. See you there!
---
Privacy Policy ~ Advertising Policy ~ Disclaimer ~ Contact Us ~ About Us