---
Disclaimer: This page may contain affiliate links. We may earn a small commission for purchases made through links in this post, at no extra cost to you.

Selma Blair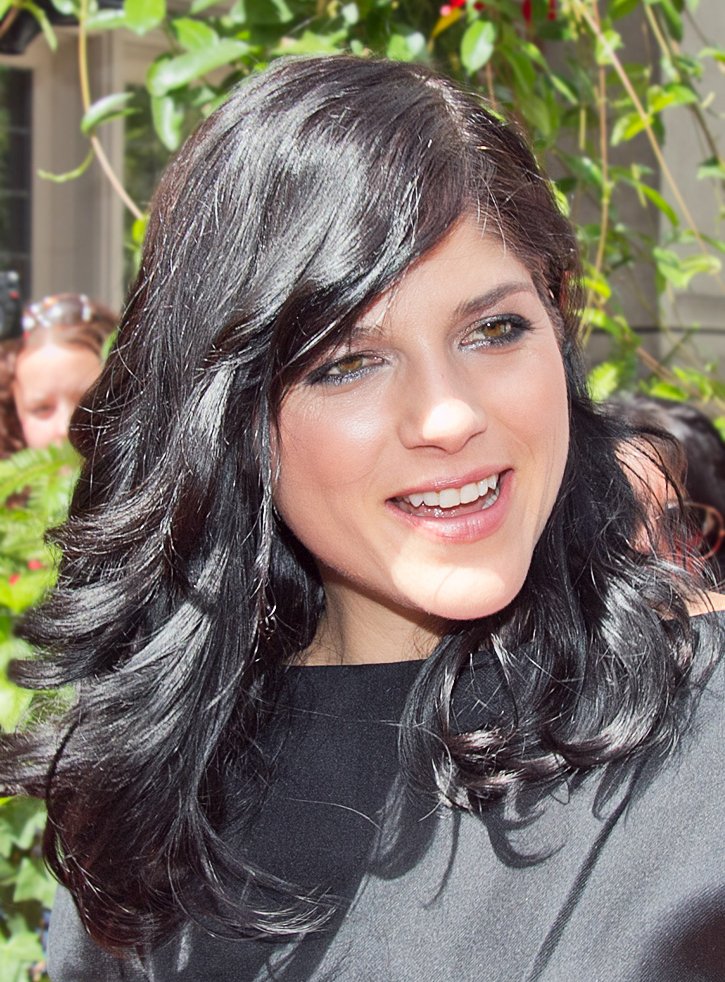 Selma Blair is an American actress you may know from the movies - Cruel Intentions (1999), Legally Blonde (2001), The Sweetest Thing (2002), Hellboy (2004), and Hellboy II (2008). After being diagnosed with multiple sclerosis in 2018, she shared her journey with MS in a documentary which I'll talk about a little later.
Meet Selma Blair
Selma Blair Beitner was born on June 23, 1972 in Southfield, Michigan, a suburb of Detroit. She was the youngest of four daughters to her parents, Judge Molly Ann (nee Cooke) and Elliot I. Beitner, who divorced when she was 23 and also when she legally changed her name, removing the last name Beitner.
After working as an actress for years, and suffering with what she thought were minor illnesses, pinched nerves, falling, dropping things, brain fog, and her left side "acting like it was asking for directions from a broken GPS", she was diagnosed with multiple sclerosis in August of 2018. She revealed her diagnosis in October of that same year.
The reveal was a way to thank her costume designer, Allisa Swanson, who became her unofficial "dresser" for her roll in the Netflix series Another Life. She states fondly that Allisa "gets my legs in my pants, pulls my tops over my head, (and) buttons my coats."
It's so important to have support people in your life when you have multiple sclerosis. You may not need help every single day or every moment of the day, however, there will be days when you need more help and need an "Allisa" in your life.
Selma has also written a memoir in addition to the documentary I mentioned earlier. Mean Baby: A Memoir of Growing Up was published in May of 2022. You can also find her on Instagram where she has many posts that talk about the book. If you are like me, you love reading about people who live with similar conditions as you or your loved one. 
The book isn't only about MS, however, as you read through the pages, you will no doubt, recognize early symptoms that eventually lead to her diagnosis. You may relate to the portrayal of her life experiences - from her brokeness as a child, to her revelation of having multiple sclerosis. 
I appreciate everyone who's willing to share their story with the world because it helps us to know that we are not alone. That there's someone out there who is going through similar experiences and knows what it's like to live in our shoes so to speak.
Below is the trailer to her documentary: Introducing, Selma Blair. If you watch it, please come back and share your comments. And thank you, Selma, for taking us on this journey with you.
Just watching the trailer pulls your heartstrings. I look forward to watching this documentary, reading Selma's book, and following her on Instagram. She's honest to the point of pain and I appreciate her for being so open. Again, thank you.
Experimental Stem Cell Treatment for MS
After receiving an experimental stem cell treatment for MS (not yet FDA approved), she gave the following interview to talk about her progress.
Go back to Famous People with MS.
---
Dear Friends,
"Life in Spite of MS is a participant in the Amazon Services LLC Associates Program, an affiliate advertising program designed to provide a means for sites to earn advertising fees by advertising and linking to Amazon.com. We're also part of the Ebay Partner Network, another affiliate program."
We'd also like you to know it doesn't cost one cent more  when you click through the links here on our blog. Not one single penny. And we will make a little extra cash when you do click through. We'll be ever so appreciative. You also have our word that we'll only link to things that we would use ourselves, (or wish we could have or use).
Sincerely,
Cir & Akrista
You are reading original content written by Akrista or Cir L'Bert of Life in Spite of MS. If you enjoyed reading this blog, please consider following us on Facebook, Twitter, Pinterest, and Instagram. See you there!
---
Privacy Policy ~ Advertising Policy ~ Disclaimer ~ Contact Us ~ About Us