---
Disclaimer: This page may contain affiliate links. We may earn a small commission for purchases made through links in this post, at no extra cost to you.

Reduce Your Stress
Your Children are Waiting...
Do you know how to reduce your stress? Well here's a great article by Aurelia Williams to help. Your children are waiting...
By Aurelia Williams, author of Getting out of the SuperMom Trap
Mothers are expected to possess huge hearts, big shoulders, a minimum of 3 hands, all the answers and the list goes on! What many mothers forget is they are not born with super hero powers to handle all of those things at once.
Mom (+ MS) = Stress

 It's a fact of life. Reducing stress is of the utmost importance to everyone, but especially mothers - and precisely why I put together my guide for moms on Getting out of the SuperMom Trap.
You know stress can lead to depression, heart disease, and an unhealthy mom. Did you also know your stress, if not handled correctly, can have a negative impact on your children too?
The most important things in a mother's life, her children, are also the most influential. Children are sponges and everything Mom does they will, at some point in time in their lives, mimic. If children see their mother constantly stressed out, they will be more inclined to follow those patterns. What you do today can determine the kind of life your child will lead tomorrow, including how you make it a point to reduce stressful situations.
Mothers tend to overload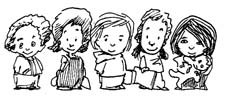 They overload themselves, which in turn overloads their children. Adults move at a much faster pace and their bodies are more adept to handle the speed of life. Children, on the other hand, are not able to function this way, which can lead to developmental and behavior problems in the long run if constantly pushed to keep up with an adult's quicker pace.
Studies have shown a mother who is under excessive amounts of stress will hand out harsher punishments than one who is not. Prolonged stress can cause a mother to get to the point that she feels overwhelmed and will not stop to think before handing down discipline. This type of behavior teaches children it is okay to let your mood control your life as a parent
Children need to feel a sense of security and know that their mom is there to help them work through and understand the stressful times in their lives. If children are not taught what stress is and why it is a part of their lives, they will never learn how to reduce it, therefore leading them down a path of unhappiness and unhealthy choices. Give them the tools early about how to deal with stress and more importantly, how to reduce the amount of stress that occurs in their lives.
There is no one who lives an entirely stress-free life. In fact, you shouldn't want your children to have a life with absolutely no stress. The day will come that a stressful situation occurs and they will have no idea how to cope with it, which is cause for an extremely negative outcome.
As a mother you must show your children that stress does not have to control your life. Mother's have a tendency to try and do it all; even when they know they are not capable. STOP! Make a point, each day, to reduce your stress levels. Eliminating just one stressful situation can make a world of difference in the way you feel and how your children handle stress as adults.
Need more help to reduce your stress?
Sometimes removing stress and the overwhelm is easier said than done. Pick up your copy of Real Life Guidance to Getting out of the SuperMom Trap. It includes practical ideas to help you get rid of the guilt, the stress and enjoy your life. Click here to learn more and instantly download your copy. 

Go from Reduce Your Stress back to Articles

---
Dear Friends,
"Life in Spite of MS is a participant in the Amazon Services LLC Associates Program, an affiliate advertising program designed to provide a means for sites to earn advertising fees by advertising and linking to Amazon.com. We're also part of the Ebay Partner Network, another affiliate program."
We'd also like you to know it doesn't cost one cent more  when you click through the links here on our blog. Not one single penny. And we will make a little extra cash when you do click through. We'll be ever so appreciative. You also have our word that we'll only link to things that we would use ourselves, (or wish we could have or use).
Sincerely,
Cir & Akrista
You are reading original content written by Akrista or Cir L'Bert of Life in Spite of MS. If you enjoyed reading this blog, please consider following us on Facebook, Twitter, Pinterest, and Instagram. See you there!
---
Privacy Policy ~ Advertising Policy ~ Disclaimer ~ Contact Us ~ About Us