---
Disclaimer: This page may contain affiliate links. We may earn a small commission for purchases made through links in this post, at no extra cost to you.

John King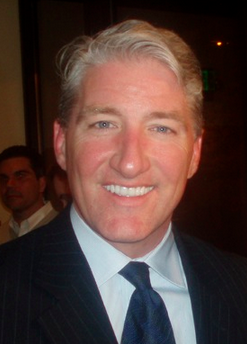 John King, a famous American news anchor we've been watching for years on Inside Politics, revealed that he has multiple sclerosis. During these times of Covid19, those like John and Cir are immunocompromised. This means that their immune system's ability to fight infectious diseases or cancer is compromised or possibly absent.
John King's Diagnosis
This is the reason John revealed his diagnosis, to thank his colleagues for being vaccinated against corona virus, which in turn, has kept him safe within the workplace. Our family did the same thing, we all took the vaccine when it became available, Cir and I, in order to keep one another safe, and our children, to keep their dad and I safe.
The next day, John Berman, a CNN news anchor, asked John King about his MS. John explained that he's been diagnosed for the last 13 years with multiple sclerosis. He first felt something was wrong when he began losing the feeling in his legs in the 1990's when he was covering the Clinton's in the White House. During the 2008 presidential campaign, the problem worsened, and he was diagnosed.
I watched the videos of John on the news and would like to share them with you here. The first is where he reveals his secret to the world and the second is from the next day.
John King was born on August 30, 1963 in Boston, Massachusetts. He and his first wife, Jean Makie, have two children, Noah (28) and Hannah (25), and one son with his second wife, Dana Bash, named Jonah (10). On October 19, 2021 John revealed that he had a compromised immune system and had been diagnosed with multiple sclerosis.
In an interview about the day he was diagnosed with People he said this:
"I remember like it was yesterday. The first look at the MRI and the lesions that look like little dried flowers running up the spinal cord and nerves," he says. "I was petrified." He went on to say that he has Relapsing-Remitting MS or RRMS and that it's "annoying but not aggressive". 
He worries that coming out in public may give some people the wrong idea about the potential severity MS can be for some sufferers. 
"One of the reasons I've been reluctant to talk publicly about this is because I worry, 'There's that guy on TV. He has MS. He's fine. It must not be a big deal,' " he says. "MS is viciously cruel to people who get aggressive, progressive multiple sclerosis."
He's right about this because if you have PPMS or Primary Progressive multiple sclerosis, the progression of your disease can be devastating. Treatments like Tysabri or Ocrevus, infusions which have proven to slow the progression for RRMS, however, there are not many that treat the progressive forms of MS.
He feels lucky to have a moderate form of the disease with symptoms he's able to manage. He's able to continue working as host of "Inside Politics". We look forward to watching John King for years to come and wish him continued luck in living with multiple sclerosis. 
---
Dear Friends,
"Life in Spite of MS is a participant in the Amazon Services LLC Associates Program, an affiliate advertising program designed to provide a means for sites to earn advertising fees by advertising and linking to Amazon.com. We're also part of the Ebay Partner Network, another affiliate program."
We'd also like you to know it doesn't cost one cent more  when you click through the links here on our blog. Not one single penny. And we will make a little extra cash when you do click through. We'll be ever so appreciative. You also have our word that we'll only link to things that we would use ourselves, (or wish we could have or use).
Sincerely,
Cir & Akrista
You are reading original content written by Akrista or Cir L'Bert of Life in Spite of MS. If you enjoyed reading this blog, please consider following us on Facebook, Twitter, Pinterest, and Instagram. See you there!
---
Privacy Policy ~ Advertising Policy ~ Disclaimer ~ Contact Us ~ About Us