---
Disclaimer: This page may contain affiliate links. We may earn a small commission for purchases made through links in this post, at no extra cost to you.

Copaxone Side Effects
The list of Copaxone Side Effects is similar to that of most medicines. In Cir's case, they were the most tolerable when it came to treatments for MS. Here's a list as it was included in the shipping package.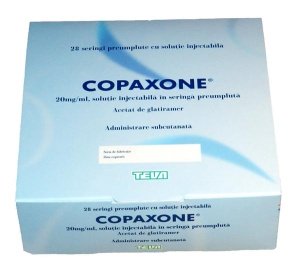 List of copaxone side effects
anxiety

back pain

flushing

headache

nausea

vomiting

weakness

weight gain
There are several injection site reactions you may also have when taking Copaxone.
The list above is of the milder reactions that can possibly happen. There are some more severe reactions that may happen immediately after taking an injection. If you experience any of these symptoms, you should CONTACT YOUR DOCTOR RIGHT AWAY. These can include anything from the following list:
More severe side effects
abnormal thinking
chest pain or tightness
dizziness
fast or irregular heartbeat
fever
chills
sore throat
persistent flushing or anxiety
pounding in the chest
severe pain, redness, swelling at injection site
shortness of breath
skin hardening
skin thinning
color change at injection site
sweating
tightness in the throat
tremor
unusual swelling
vaginal odor, discharge, or itching
Again, if you experience any of these symptoms, seek medical help right away. Your doctor may be able to adjust the dosage until you get used to it. Or maybe you might need to take a break from it, depending on how the former strategy works for you. Generally, however, Copaxone is well tolerated by most people with MS. At the very least, it just might not work for you and you will need to move on to something else.
To read more about Cir's experience with Copaxone, go here. For injection-site tips, click here.

I know this list is pretty long, but one other thing that is mentioned to be aware of an allergic reaction. This is very rare, but just in case, here is a list of these types of reactions. And again, if you have any of these symptoms, get to a doctor or emergency room right away.
rash
hives
difficulty breathing or swallowing
tightness of the chest
swelling of the mouth, face, lips, or tongue
If you have any questions about the side-effects or the medication, call the pharmacist, your doctor, or neurologist, for advice on what to do while taking Copaxone. There may be other side-effects you may experience that are not on any of these lists. Talk to your doctor about any side-effects that you feel may be associated with you taking Copaxone.
Go from Copaxone Side Effects back to Multiple Sclerosis Medicines
---
Dear Friends,
"Life in Spite of MS is a participant in the Amazon Services LLC Associates Program, an affiliate advertising program designed to provide a means for sites to earn advertising fees by advertising and linking to Amazon.com. We're also part of the Ebay Partner Network, another affiliate program."
We'd also like you to know it doesn't cost one cent more  when you click through the links here on our blog. Not one single penny. And we will make a little extra cash when you do click through. We'll be ever so appreciative. You also have our word that we'll only link to things that we would use ourselves, (or wish we could have or use).
Sincerely,
Cir & Akrista
You are reading original content written by Akrista or Cir L'Bert of Life in Spite of MS. If you enjoyed reading this blog, please consider following us on Facebook, Twitter, Pinterest, and Instagram. See you there!
---
Privacy Policy ~ Advertising Policy ~ Disclaimer ~ Contact Us ~ About Us