---
Disclaimer: This page may contain affiliate links. We may earn a small commission for purchases made through links in this post, at no extra cost to you.

CCSVI-2
You've reached CCSVI-2. If you'd like to read part 1 first, go here.
"Paolo Zamboni" by Serse82
Can CCSVI be treated?
According to Dr. Zamboni, it can and he has. He's been able to treat several patients with multiple sclerosis, including his wife.

His wife, Elena Ravalli, is the inspiration and reason behind why he started research in to the cause of MS. CCSVI is the result of that research. His labor of love may be what some see are the beginnings of finding a cure for many who suffer with debilitating symptoms of multiple sclerosis.
The Liberation Treatment

After testing his wife and several other people with MS, he and the other doctors on his team came up with a procedure to open up the veins. They call the operation The Liberation Treatment.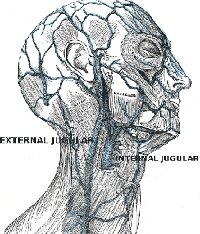 The simple operation is similar to angioplasty in that a balloon is threaded up through the veins. When it reaches the blockage or stenosis, it is inflated. This causes the area to widen and allow normal blood flow to begin.
Of course, with any operation, there are risks. For the small number of patients who have had the procedure done, results are very favorable. His wife had the operation three years ago (as of 2009) and she has not had a relapse since then. She is in what you might call a permanent remission.
Several other MSers who had the treatment are also relapse free and their symptoms have been reduced as well. Some report great improvement almost immediately if they suffered from fatigue and brain fog.

Some still skeptical
There are many neurologists who are skeptical about CCSVI being the "cause" of MS that has eluded everyone for so long. The MS Society of Canada and the one in the US have encouraged patients to not have testing or treatment for the condition. They say that there is not enough evidence yet to say that this is a cause.
Many MSers are not listening to this advice, however, and are searching out doctors who are interested in the findings and who might perform the procedure on them. Dr. Dake, who is Chief of Cardiovascular and Interventional Radiology at Stanford University School Of Medicine in Stanford, California, has been doing testing as well as performing the operation for people with multiple sclerosis. The results have been nothing short of promising.
Want to read more? Find out who else is interested in pursuing this condition by clicking here to go from CCSVI-2 to Part 3.

Go from CCSVI-2 back to Part 1.

---
Dear Friends,
"Life in Spite of MS is a participant in the Amazon Services LLC Associates Program, an affiliate advertising program designed to provide a means for sites to earn advertising fees by advertising and linking to Amazon.com. We're also part of the Ebay Partner Network, another affiliate program."
We'd also like you to know it doesn't cost one cent more  when you click through the links here on our blog. Not one single penny. And we will make a little extra cash when you do click through. We'll be ever so appreciative. You also have our word that we'll only link to things that we would use ourselves, (or wish we could have or use).
Sincerely,
Cir & Akrista
You are reading original content written by Akrista or Cir L'Bert of Life in Spite of MS. If you enjoyed reading this blog, please consider following us on Facebook, Twitter, Pinterest, and Instagram. See you there!
---
Privacy Policy ~ Advertising Policy ~ Disclaimer ~ Contact Us ~ About Us