---
Disclaimer: This page may contain affiliate links. We may earn a small commission for purchases made through links in this post, at no extra cost to you.

Accessible Travel Destinations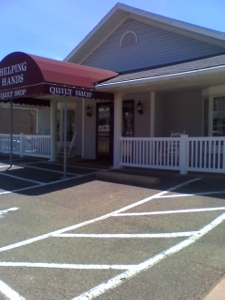 Accessible Travel Helping Hands
Are you looking for accessible travel destinations? June through August and early September are the main traveling months for most people. And if you have MS, this is no different.
Cir and I just took a little mini vacation. We usually take one around our anniversary, which is the end of May. We always evaluate places by their accessibility.
Are the entry ways accessible? Are the bathrooms clean and wheelchair accessible? Will Cir be able to maneuver around tables and chairs without having back up?
Are there places nearby - restaurants, stores, etc., that are also accessible? If there is an emergency, do you know where to go? How and who to call?
Well our recent mini vacation was successful in most of these areas.
Accessible Entry

Accessible Bathroom

Clean Bathroom

Maneuverability

Accessible Places 

Nearby

Emergency Plan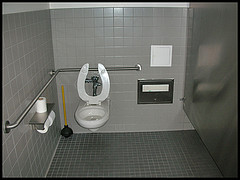 Is it Really Accessible?
Planning is key. Just as you plan your day, planning for a vacation is even more crucial. And when you are going somewhere for the first time, you need to research extra thoroughly - if that's possible. One week long vacation we took a couple of years ago, almost ended in disaster when we found that what we were told was handicap accessible, was far from it.
We requested an air conditioned room and it was not. We requested a handicap accessible bathroom and it was not. The room was very small and narrow and impossible to turn a powerchair around in. The elevator was extremely tiny and very scary.
Needless to say, Cir (and I) were not happy with the accommodations. Especially when we were promised those things after specifically asking for them. We were there with a large group and found out that one of the handicap accessible rooms was being renovated and the other available handicap accessible room had been given to someone else and they had tried to make up for it by giving us half of a whole floor to compensate. 
We were preparing to pack the car up and leave when someone talked to the person with the handicap accessible room and they graciously agreed to trade with us. Totally different experience. The room was wide enough for Cir to turn around in and the bathroom had a roll in shower as well as multiple grab bars. And the AC wasn't totally broken.
Don't Take Their Word For It
The trip was saved! I said all that to say this - what a healthy, able-bodied person thinks is handicap accessible, may not actually be accessible. An able bodied person cannot know what it means to need accommodations when they have never been around a disabled person. And even then it can be difficult to access the exact needs of an individual when you have never met them.
Fortunately, our week long vacation turned out okay and we didn't have to turn around and go back home. There were several other things that went wrong during the week, however, they were easily fixed. Don't take the word of someone you talk to over the phone that a place will meet your needs. Learn to ask the right questions and better still research, research, research. 
Look for reviews by others who have been there. See if there are pictures of the places you will be going. Many places try to list their rooms based on ADA rules, so at least you know they are minimally compliant. With that said, it's always best to have a plan B - even if it means turning around and going back home or going somewhere nearby that you know will work for you.

Need accessible medical equipment only for a short time? Click the logo to find out about renting (or buying) wheelchairs, rollators, etc.

And you can read about another of our accessible travel vacations here.
May - 09 - Dutch Host Inn, Sugarcreek, OH
Accessible Travel Destinations
Here are a few links to accessible travel destinations:
Apparelyzed - Wheelchair Travel
Know any handicap accessible destinations? Share them below.
What's your Favorite Accessible Travel Destination?

Do you have a favorite travel destination that is also accessible? Please share it with us!

It's sometimes hard to find travel destinations that are both fun and accessible. When you find one, you probably go back again and again.
---
Dear Friends,
"Life in Spite of MS is a participant in the Amazon Services LLC Associates Program, an affiliate advertising program designed to provide a means for sites to earn advertising fees by advertising and linking to Amazon.com. We're also part of the Ebay Partner Network, another affiliate program."
We'd also like you to know it doesn't cost one cent more  when you click through the links here on our blog. Not one single penny. And we will make a little extra cash when you do click through. We'll be ever so appreciative. You also have our word that we'll only link to things that we would use ourselves, (or wish we could have or use).
Sincerely,
Cir & Akrista
You are reading original content written by Akrista or Cir L'Bert of Life in Spite of MS. If you enjoyed reading this blog, please consider following us on Facebook, Twitter, Pinterest, and Instagram. See you there!
---
Privacy Policy ~ Advertising Policy ~ Disclaimer ~ Contact Us ~ About Us