---
Disclaimer: This page may contain affiliate links. We may earn a small commission for purchases made through links in this post, at no extra cost to you.

Vaccine for Multiple Sclerosis -
MS in the News
A possible vaccine for multiple sclerosis that can halt MS in it's tracks is in the works. The company – Apitope Technology Ltd., which has been developing it for the last ten years is a biopharmaceutical company in the UK.

According to Professor David Wraith (founder of Apitope), the concept of the vaccine is based on desensitization. He, along with Geoff Watts, had discovered a way of developing vaccines that treat autoimmune diseases and allergies.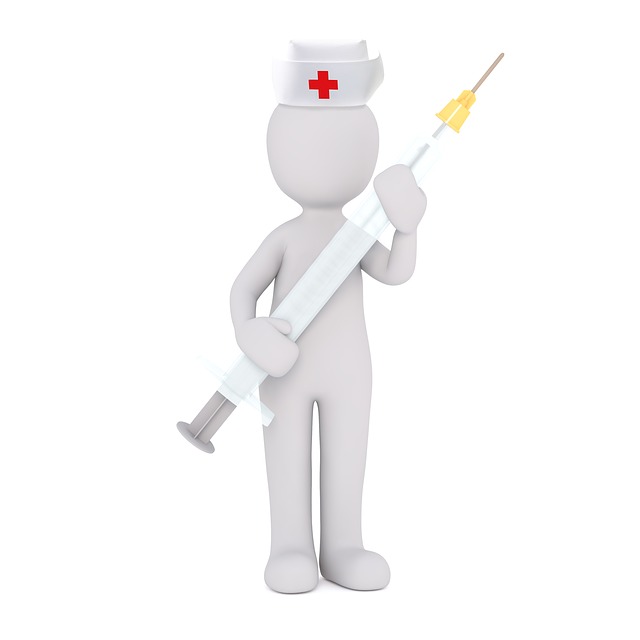 The patient would be given injections of the allergen that causes the reaction. This sounds very similar to the way homeopathic medicines work, where very small amounts of the things that you are allergic to are taken over a period of time. This in turn desensitizes you to the allergen and eventually you no longer have the problem with that particular food or substance.

T-Cells and peptides
Professor Wraith explains that T-lymphocytes or T-Cells respond to peptides which are small fragments in whatever is causing the allergy or autoimmune disease. The group was able to single out peptides that suppress the immune reaction.
So instead of causing the damage, these peptides stop the damage from happening. The ideal result? No MS! So why don't we have this vaccine? Let's go. What's the hold up? We're standing in line, waiting..., now. No?
Unfortunately, Apitope's biggest hurdle has been finding funding for their promising vaccine for multiple sclerosis. A tox-study and a small clinical trial have been done. The clinical trial on 6 advanced stage patients with MS proved successful. One of them had great improvement in their eyesight.
Vaccine for Multiple Sclerosis - Funding hope
Even with this success, Apitope couldn't find funding to do larger clinical trials in the UK. A group of investors in Belgium and Luxembourg were interested and took on the task.
What does this mean for patients with MS? Clinical trials are now able to begin. A vaccine for MS may well be in the near future. Hopefully it will reverse some of the damage caused by MS. 
Update - 2017
"...the company has now announced positive results of its phase IIa study for the treatment of MS. The study evaluated the effects of its compound in 19 patients with relapsing Multiple Sclerosis, following intradermal injection. The results revealed a significant reduction of active MS lesions. They also revealed a strong trend towards improvement in the Multiple Sclerosis Functional Composite (MSFC) score that is used as an indicator of improvement in disability.
This is good news! You can read the full article here:
A new Peptide Vaccine for MS succeeds in Phase IIA
They are also preparing for a Phase IIb study. Even more good news. This study will provide more information after a longer period of treatment. It may also be a safer alternative than stem cell transplantation. So much to look forward to, I feel. :)
Go from Vaccine for MS to the Alternative Treatments for Multiple Sclerosis.

---
Dear Friends,
"Life in Spite of MS is a participant in the Amazon Services LLC Associates Program, an affiliate advertising program designed to provide a means for sites to earn advertising fees by advertising and linking to Amazon.com. We're also part of the Ebay Partner Network, another affiliate program."
We'd also like you to know it doesn't cost one cent more  when you click through the links here on our blog. Not one single penny. And we will make a little extra cash when you do click through. We'll be ever so appreciative. You also have our word that we'll only link to things that we would use ourselves, (or wish we could have or use).
Sincerely,
Cir & Akrista
You are reading original content written by Akrista or Cir L'Bert of Life in Spite of MS. If you enjoyed reading this blog, please consider following us on Facebook, Twitter, Pinterest, and Instagram. See you there!
---
Privacy Policy ~ Advertising Policy ~ Disclaimer ~ Contact Us ~ About Us