---
Disclaimer: This page may contain affiliate links. We may earn a small commission for purchases made through links in this post, at no extra cost to you.

Turmeric for MS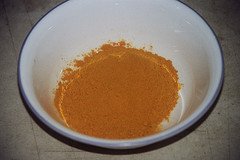 Turmeric for MS. Is this herb a good thing to take when you have multiple sclerosis? or not?
I recently got a question asking about this herb and decided to write about it here.

The Question:

Someone just emailed me an article on turmeric and how good it is for MS...would you have anything "official" on this?
Doctors see value in turmeric
If you look up turmeric as an herbal remedy, you will see that it is an anti-inflammatory. Because multiple sclerosis is said to be caused by inflammation of the myelin sheath, this is the reason turmeric is recommended for treating MS.
I have read several articles that suggest using turmeric to treat MS. One from a very well known doctor, Dr. Weil. He is a pretty good authority when it comes to health related treatments for many diseases and conditions.
His article cites research "published in the June 15, 2002 issue of the Journal of Immunology suggest that turmeric may have more far-reaching effects for MS patients." I did a little research and found the abstract that shows the results of the study.
In layman terms, researchers gave mice EAE, a condition similar to MS in humans. They then treated the mice with Curcumin - ("a naturally occurring polyphenolic phytochemical isolated from the rhizome of the medicinal plant Curcuma longa" – the scientific name for turmeric.)
The results from the study "suggest that curcumin inhibits the severity and duration of clinical paralysis in active EAE." If you'd like to read the paper written about the study, check here for the June 15, 2002 issue of the Journal of Immunology - vol. 168 no. 12 6506-6513, (will open a new window). It is difficult reading, but if you like that sort of thing, go for it.
Health advocates, like Dr. Weil, have used this article as the reason for using turmeric, as well as ginger – another anti-inflammatory, to treat MS.
The mice with EAE were injected three times a week with 50 and 100 mcg doses of curcumin – the compound found in turmeric. These mice had very few symptoms after treatment. The control group of mice that didn't get the injections eventually developed severe symptoms of the disease.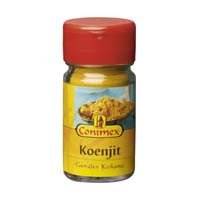 Rare because of turmeric for MS
Another fact brought up by the researchers, was that in India and China, MS is very rare. Most likely because their diets contain yellow spices similar to curcumin in amounts about the same as those given to the mice. For this reason, it may be a good thing to include turmeric in your diet as well.
Dr. Weil suggests taking turmeric extract instead of the powdered form. He says "I believe that extracts of whole turmeric are more effective therapeutically than isolated curcumin. I'm afraid it's going to take some time for researchers here to realize that the part does not equal the whole."*

*Click here to read Dr. Weil's article, (will open a new window).
So there may be something to this - turmeric for MS. The original study was done in 2002, however, so I'm not sure what the scientists and researchers are waiting for. I'll have to do a little more research to see if I can find more recent studies about this herb. If there are none, taking turmeric or eating like the Indians and Chinese, may actually help MSers to beat their MS. Who knows?

Go from Turmeric for MS back to Alternative Treatments for Multiple Sclerosis.

---
Dear Friends,
"Life in Spite of MS is a participant in the Amazon Services LLC Associates Program, an affiliate advertising program designed to provide a means for sites to earn advertising fees by advertising and linking to Amazon.com. We're also part of the Ebay Partner Network, another affiliate program."
We'd also like you to know it doesn't cost one cent more  when you click through the links here on our blog. Not one single penny. And we will make a little extra cash when you do click through. We'll be ever so appreciative. You also have our word that we'll only link to things that we would use ourselves, (or wish we could have or use).
Sincerely,
Cir & Akrista
You are reading original content written by Akrista or Cir L'Bert of Life in Spite of MS. If you enjoyed reading this blog, please consider following us on Facebook, Twitter, Pinterest, and Instagram. See you there!
---
Privacy Policy ~ Advertising Policy ~ Disclaimer ~ Contact Us ~ About Us