---
Disclaimer: This page may contain affiliate links. We may earn a small commission for purchases made through links in this post, at no extra cost to you.

National MS Society News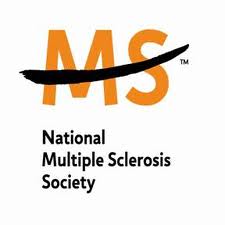 Want National MS Society News? You've come to right place. We'll update this page regularly when we find programs that may be of interest to you.
As a person with MS, you can join the National MS Society (NMSS). Be assured that you will get updates on their special programs and anything that is going on with multiple sclerosis. One type of program they host is a teleconference program

If you live in Ohio and would like to listen in, the following is a list of their upcoming Teleconference Programs for January through April. These programs are free and you can participate from home. You do need to register for them however.

Visit the Ohio branch of their site or call 1-800-667-7131 for information about their current teleconferences.

If you don't live in Ohio, visit their main site – National MS Society – to see if there are teleconferences in your area. Most areas have support groups if there are no teleconferences where you live.
You can find out about the disease - just about anything you have questions about. Current medications, treatments, and symptom management options. You will find more about people who have this condition and how they live with it.
It's a great place to find out about employment issues and MS. And also a huge resource website for anyone wanting to find out more about research and the future of multiple sclerosis. Let this be one of your first memberships as a person with MS.

You'll be updated on National MS Society News as it becomes available. You'll find they're a welcome and endless source. Keep their number handy for quick and urgent answers. Watch your mail for the monthly magazine which also has wonderful tips from travel to dealing with each common symptom of, you guessed it - MS.
Are you looking for something? Use the search box below to help.
Go from National MS Society News back to the Resources.

---
Dear Friends,
"Life in Spite of MS is a participant in the Amazon Services LLC Associates Program, an affiliate advertising program designed to provide a means for sites to earn advertising fees by advertising and linking to Amazon.com. We're also part of the Ebay Partner Network, another affiliate program."
We'd also like you to know it doesn't cost one cent more  when you click through the links here on our blog. Not one single penny. And we will make a little extra cash when you do click through. We'll be ever so appreciative. You also have our word that we'll only link to things that we would use ourselves, (or wish we could have or use).
Sincerely,
Cir & Akrista
You are reading original content written by Akrista or Cir L'Bert of Life in Spite of MS. If you enjoyed reading this blog, please consider following us on Facebook, Twitter, Pinterest, and Instagram. See you there!
---
Privacy Policy ~ Advertising Policy ~ Disclaimer ~ Contact Us ~ About Us