---
Disclaimer: This page may contain affiliate links. We may earn a small commission for purchases made through links in this post, at no extra cost to you.

My PML Story Italian
Here is My PML Story Italian by Angela Sergio Cleary in her native language. If you would like to read her story in English, you can click here. Or alternatively, you can use the translate button below.

Angela's Story
My PML Story Italian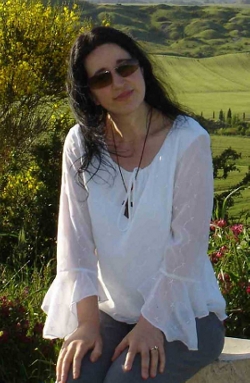 Carissime Amiche,
First of all, Tiziano Ferro is my favorite Italian singer that has been a very important part of my journey with this disease, he was there while I was battling the PML and he is still, every single night, while I continue to fight against both. I started this letter to my friends letting them know that I had written to my idol and that someone that worked at the same radio when he worked at when he wasn't famous, that has MS like us too, is going to do his best to get him in contact with me…so my dreams are big and open and so is my creativity…not a bad way to try to live again, right??
Dopo aver mandato una lettera al mio" Tiziano Ferro ( evvabbe`, non e` solo mio, vi conce di dividerlo con nome, ha, ha, ha!!) mi sento cosi` gasata perche`, invece di voermici mesi per farlo, mi ci e voluta solo una settimana e quindi mi ono detta che era il momento di rispondere alle vostre tante richieste e di provare a scrivervi uno di quei resoconti che scrivevo in passato e che non faccio da moltissimo tempo, per ovvie ragioni.
Ci sono certe vregole, pero`, per comprendermi nun po` e per comprendere che, per me, scrivere non e` piu` un passione come lo era in passato. Ora e` quasi una tortura non solo perche` non posso pensare, capire o ricordare cosa voglio dire, ma scrivo usando solo un dito e quindi, mi ci vvuole tanto per farlo.
Quindi, vi chiedo pazienza nel leggere qella che sara`, probabilmente, una lettera piena di errori e di frasi che non seguiranno il corso di pensieri normali, ma io ci provo lo stesso perche` se continuo ad aspettare, non vi sscrivero` piu` e faro` preoccupare tutti coloro che ni hanno gia` chiesto notizie e come mai non mi faccio sentire. Ebbene, ora capirete meglio oerche` e, come ho detto scherzosamente a Tiziano, verrete a conoscenza di tante cose che vi possono far addormentare e va benissimo che sia cosi`, per cui andate pure a farvi un sonnellino…io saro` qui ad aspettarvi al vostro ritorno, non temeteJ
Cerchero`, inoltre, come ho fatto con lui, di non volervi tirare una pistolata in testa, e di farvi vedere che, nonostante tutta la cacca( gli ho scritto cosi` anche a lui perche` e` un uomo a cui piace coloro che non si piangono addosso…) che mi e` accaduta addosso in questo ultimo anno e mezzo, vavo avanti e lo faccio cercando, ogni giorno, non nuovi modi di lamentarmi, ma di apprezzare cio` chedi bello mi viene dato e cio` che sono ancora in grado di amare…come il nostro buon cibo italiano…
Ebbene, come ho fatto e spiegato a lui, e` ossibile che vada da un argomento all'aktro e che debba ritornare a rispiegarmi meglio o a finire quello che avevo iniziato di dire…
Da dove inizio, pero? Vi posso dire che dopo aver fatto e messo il mio ultimo video su you tube, sono stata contattata da un ragazzo che ha la sclerosi e che lavora nella stessa radio di Latina dove lavorava lo stesso Tiziano prima che diventasse famoso e mi ha detto che avrebbe fatto del suo meglio per farmi mettere in contatto con lui ed nio, quindi, gli ho mandato una lunga lettera dove ho soiegato sia al ragazzo che allo stesso Tiziano, la mia storia e cio` che mi e` successo a causa del veleno che mi era stato dato e che svevato fatto praticamente rischiare la vita lo scorso anno.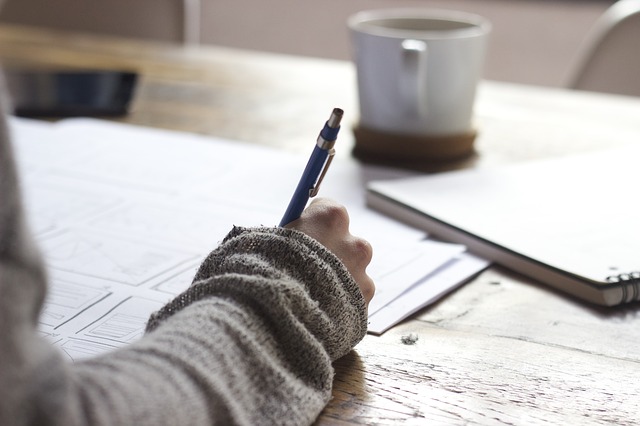 Non mi vergogno a farlo e non so se dovrei, ma vorrei rispondere a tutti coloro che mi hanno chiesto cos'e` questo cavolo di PML e cosa causa.
Per non farvi ne prendere troppa paura, ne farmi addormentare, la faro` breve e semplice, ijn modo da farvi capire che cos'e` la malattia ( si`, adesso ne ho due grazie alla merdaccia di Tysabri).
Essa e` una malattia che viene causata da un virus che il 75- 80 per cento della popolazione normale ha nell'organismo e dorme dentro di noi fino a quando qualcosa non accade al sistema immunitario,
Quando qualcosa accade( come ad esempio, come con malkattie neurologiche, cancro e le maledette medicine che ti fanno prendere" per farti pensare cyhe guarirai o starai meglio, il virus si risveglia e pensate voi a come e` incavolato nero perche` stava dormendo bene ed e` stato svegliato non poco gentilmente, quindi prende ed inia ad attaccare il cervello, non solo la parte gia` affetta dalla sclerosi, ma anche quella buona e sana che, ora, non lo e` e sara` piu` perche` le cellule vengono distrutte anche la`…l'attacco avviene in modo puttodto sggressibo e velocemente: io sono stata al Johns Hopkins per 6 settimane facendo impaurire tutti( si sarebbero vcergognati a dire se un loro paziente sarebbe morto a causa loro e della loro cura) e mi hanno quasi fatto morire dandomi il cibo piu` schifoso che abbia mai mangiato in vita mia… troppo schifo…

Go from My PML Story Italian to Part 2.
Go from My PML Story Italian to the English version, click here...

---
Dear Friends,
"Life in Spite of MS is a participant in the Amazon Services LLC Associates Program, an affiliate advertising program designed to provide a means for sites to earn advertising fees by advertising and linking to Amazon.com. We're also part of the Ebay Partner Network, another affiliate program."
We'd also like you to know it doesn't cost one cent more  when you click through the links here on our blog. Not one single penny. And we will make a little extra cash when you do click through. We'll be ever so appreciative. You also have our word that we'll only link to things that we would use ourselves, (or wish we could have or use).
Sincerely,
Cir & Akrista
You are reading original content written by Akrista or Cir L'Bert of Life in Spite of MS. If you enjoyed reading this blog, please consider following us on Facebook, Twitter, Pinterest, and Instagram. See you there!
---
Privacy Policy ~ Advertising Policy ~ Disclaimer ~ Contact Us ~ About Us