---
Disclaimer: This page may contain affiliate links. We may earn a small commission for purchases made through links in this post, at no extra cost to you.

Multiple Sclerosis and Pregnancy
So what do multiple sclerosis and pregnancy have in common? Well according to research, it may be the best treatment for MS. Now that's not good news for men or children with MS. But for women of child-bearing age it can be great news.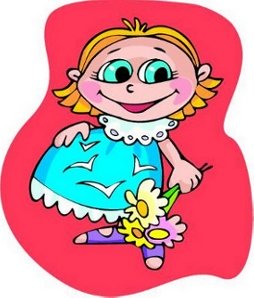 Women between the ages of 20 and 40 are the group most likely to develop multiple sclerosis. If they are in a relationship and planning to have children, they can rest assured that MS will more than likely help rather than hurt them.

Hormone research
The researchers at both the Oregon Health and Science University and Portland Veterans Affairs Medical Center figured out why. They found that estrogen; a hormone produced in abundance during pregnancy, is the reason.
Estrogen boosts the expression and number of regulatory cells that are key to fighting MS. It is also beneficial in fighting other autoimmune diseases as well. The hormone augments a compartment containing T cells known as CD4+CD25+, and a regulatory protein called FoxP3.
Excuse me?
Now if that means something to you, then great. But for the rest of us, the two important terms are regulatory or something that regulates – in this case the protein FoxP3. The second is T cells.
The T cell (CD4+CD25+) is found to be deficient in people with MS. In animals, when these cells are removed, they get an autoimmune disease. The cells protect mice against EAE, or experimental autoimmune encephalomyelitis. This is an animal model for MS in humans.
The good news...
So the short story is, estrogen treatment increases the production of the regulatory or T cells. In women with multiple sclerosis and pregnancy the estrogen is produced already. So no wonder you feel better when you're having a baby.
Estrogen is 50 to 100 times higher in women who are pregnant. The link between less symptoms, multiple sclerosis, and pregnancy, is not directly because of the amount of estrogen. It is more about what estrogen does.
Higher estrogen levels during pregnancy help the body naturally defend itself against its own immune system. Fetal tissue produce self-antigen proteins (self-Ags). These proteins can cause the mothers body to reject or abort the fetus. This is similar to the chronic inflammation in MS.
Pregnancy and remission...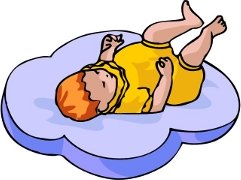 Many women have told their doctors that they feel great during their pregnancies. Their MS symptoms improved dramatically. And they went into remission.
A study was even done to treat MS patients with estriol, the same hormone produced by the body during pregnancy. It is an oral therapy and it actually helped.
And the bad news...
However, hormone therapy can have side-effects if used long term. So scientists want to develop estrogen-like drugs. They want to find something that will help MS patients, but without the bad side-effects.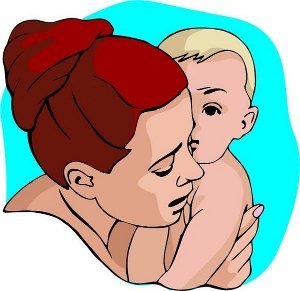 So ladies, MS and pregnancy do go together. If you planned to get pregnant and you have been diagnosed with MS, don't worry. Your symptoms will more than likely go into remission. Yeah for estrogen! Sorry men (and anyone else who can't or doesn't want to get pregnant).
Hopefully researchers will come up with a way to harness the beneficial effects of estrogen for everyone. That way having multiple sclerosis and pregnancy won't be the only way you can feel better.
Multiple sclerosis and pregnancy videos
Go from Multiple Sclerosis and Pregnancy to Living with Multiple Sclerosis 

Go to Living with MS - Family Issues 

---
Dear Friends,
"Life in Spite of MS is a participant in the Amazon Services LLC Associates Program, an affiliate advertising program designed to provide a means for sites to earn advertising fees by advertising and linking to Amazon.com. We're also part of the Ebay Partner Network, another affiliate program."
We'd also like you to know it doesn't cost one cent more  when you click through the links here on our blog. Not one single penny. And we will make a little extra cash when you do click through. We'll be ever so appreciative. You also have our word that we'll only link to things that we would use ourselves, (or wish we could have or use).
Sincerely,
Cir & Akrista
You are reading original content written by Akrista or Cir L'Bert of Life in Spite of MS. If you enjoyed reading this blog, please consider following us on Facebook, Twitter, Pinterest, and Instagram. See you there!
---
Privacy Policy ~ Advertising Policy ~ Disclaimer ~ Contact Us ~ About Us