---
Disclaimer: This page may contain affiliate links. We may earn a small commission for purchases made through links in this post, at no extra cost to you.

Multiple Sclerosis and Infections
I thought it best to write about multiple sclerosis and infections in light of what has happened in the last few weeks. As a caregiver, I worry a lot about Cir's health issues, especially when he gets an infection. Over the last two years, he has been doing intermittent self-catheterization.
That means he uses a catheter to remove urine from his bladder, or pees through a tube as he often refers to it. MS has effected his ability to urinate on his own. When he first started out, he received enough catheters for each time he needed to empty.

This all changed when Medicaid was no longer his primary insurance. Because of changes in the law, people on disability were placed in a Medicare HMO. Everyone had to pay a lump sum each month in order to receive a monthly health card.
Medicare guidelines for receiving catheters now stated that those who used catheters were only eligible for four per month. So Cir went from having enough catheters each month for every time he emptied, to having only one catheter a week.
An impossible scenario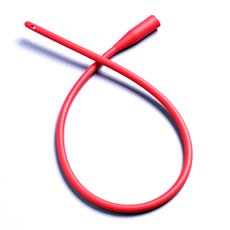 How to keep from getting infections with multiple sclerosis
He had to wash, then boil or microwave the catheters to sterilize them. He had to do this each time he emptied his bladder. This came to about four or five times a day or more, and seven days a week. After a week he would throw away that catheter and open a new one.
Hopefully somewhere along the line of handling them, we hadn't touched them.

Hopefully that hadn't caused bacteria or some foreign object to get on them.

Hopefully this bacteria didn't end up going inside his body when he cathed.

Hopefully he didn't get an infection. 

Hopefully.....
Lessons learned
Something very important we have now come to learn is that multiple sclerosis and infections is something you should avoid at all costs. People who self-cath are exceptionally prone to getting infections. Serious infections or complications are one of the main ways people with MS die.

A long fight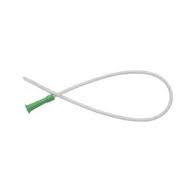 Before we knew this, Cir had to fight for almost a year to get the catheters he needed. Many hours were spent on the phone and in doctors offices trying to find out what had to be done.
According to Medicare guidelines, a person had to have three UTI's (urinary tract infections), within a twelve month period. The way they were recorded also had to be done in a specific way or they wouldn't count.
Cir had several UTI's during the time he started self-cathing. Only one was done in the correct way according to the Medicare guidelines. I'm not sure if this was an oversight by the doctors or what happened.
Usually we would call in to the doctor and say that Cir had an infection. They would call in an antibiotic to the pharmacy or we would pick it up and fill it. Occasionally Cir would prepare a urine sample, which I would take in.
I would pick up the prescription from the pharmacy. Cir would take it and the infection would go away. Good, right? Not really.
It took nearly a year, two urologists who refused to work with him, two medical supply companies and finally a letter from his GP. After the medical supply company received the letter, Cir was able to get his catheters.
Reduced...finally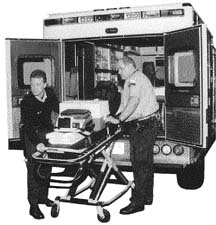 The number of infections Cir gets has been greatly reduced. Unfortunately he still gets them. He tries to be very careful and so do I, but occasionally sometimes he still gets some type of infection.
The last one, a few weeks ago, we called the doctor because Cir was running a fever. He suggested that we head to the emergency room asap. Cir didn't want to go, but eventually gave in. At the emergency room, he gave the ER doctor a urine sample. The lab did the test and found out he had a bladder infection.
They gave Cir an antibiotic at the hospital and a prescription for five days of ciproflaxin. After a couple days, he was still not feeling any better. He'd been instructed to go to his GP to make sure he had the right medication. The culture on his urine took 48 hours to complete.
He ended up having to go to his doctor because he wasn't feeling much better. The nurse practitioner found out that he also had a sinus infection. She switched his medication to ten days of sulfamethozole or Bactrim. A couple days later he was feeling much better.
Be careful...always
Vitamin C - Oranges
Multiple sclerosis and infections are not a good combination. If you think you have one, whether it's a sinus or a bladder infection, call or go to the doctor just to make sure.
You do not want to be in a position where you can't get to a doctor or even an emergency room. Try to begin now to do as many things right as you can.
Cir drinks plenty of water and occasionally cranberry juice to keep his bladder and kidneys flushed. He takes vitamin C and garlic. After this last infection, he makes sure he doesn't let his bladder get too full. (A too full bladder is a breeding ground for bacteria).
Each time he gets an infection, we try to learn something from it. It takes both of us to keep him on track. I have to be especially watchful when he doesn't feel well.
There's always the possibility that we could miss something. But if you keep on top of things, you should be able to minimize the number of infections you get.
Go from Multiple Sclerosis and Infections back to MS and Other Conditions.

---
Dear Friends,
"Life in Spite of MS is a participant in the Amazon Services LLC Associates Program, an affiliate advertising program designed to provide a means for sites to earn advertising fees by advertising and linking to Amazon.com. We're also part of the Ebay Partner Network, another affiliate program."
We'd also like you to know it doesn't cost one cent more  when you click through the links here on our blog. Not one single penny. And we will make a little extra cash when you do click through. We'll be ever so appreciative. You also have our word that we'll only link to things that we would use ourselves, (or wish we could have or use).
Sincerely,
Cir & Akrista
You are reading original content written by Akrista or Cir L'Bert of Life in Spite of MS. If you enjoyed reading this blog, please consider following us on Facebook, Twitter, Pinterest, and Instagram. See you there!
---
Privacy Policy ~ Advertising Policy ~ Disclaimer ~ Contact Us ~ About Us