---
Disclaimer: This page may contain affiliate links. We may earn a small commission for purchases made through links in this post, at no extra cost to you.

Multiple Sclerosis Research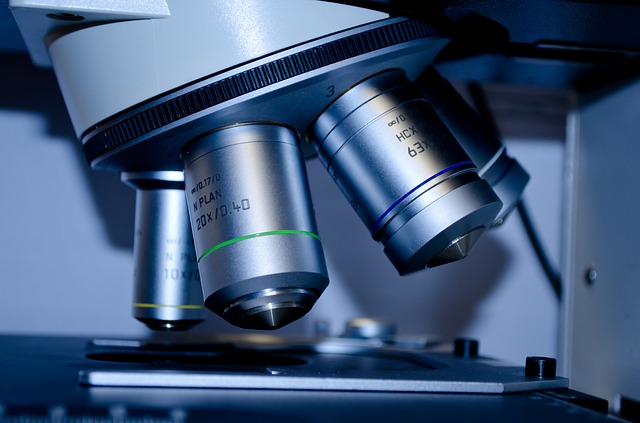 The world of multiple sclerosis research is continuously growing. In fact, the amount of new therapies is developing rapidly. From new oral disease modifying drugs to drugs which already exist that seem hopeful in reversing MS.

Besides wanting to cure multiple sclerosis, researchers have these results in mind as well:
Finding the cause(s) of MS
Stopping the progress of MS
Repairing the damage done by MS
Treating the symptoms of MS
As I said earlier, there is much research going on, on all fronts. Studies for new therapies, several of them oral disease modifying drugs that may take the place of injections. Stem cell research and research about CCSVI – a possible cause of MS, to name just a few. 
Non-Profit Organizations like the National MS Society (NMSS), fund the research that the big drug companies like Biogin, Acorda Therapeutics, Teva, and hospitals like Johns Hopkins, carry out. They have funded in excess of $721 million through 2010.
NMSS's vision for Multiple Sclerosis Research to the year 2015
---
OUR RESEARCH FOCUS THROUGH 2015
We better understand the scientific mechanisms that lead to disease progression and we accelerate the development of new therapies.

We pursue new avenues to discover how nerve cells are damaged and potentially repaired.

We pursue new rehabilitation techniques and symptomatic treatments to restore neurological function and enhance quality of life.

We identify risk and triggering factors that cause MS, and understand the biological interactions that lead to its development so that MS can be prevented.

We expand and strengthen the quantity and quality of MS research worldwide to accelerate new discoveries and treatments for people with MS.


National MS Society – Research Fact Sheet
---
There are so many foundations and organizations supporting the research efforts of all those who seek to end MS. What a wonderful place it would be if one of the things we left our grandchildren was a world where there is no more MS.
Here are a few articles about where MS research is and where it's headed in the future. (Most links will open in a new window).
2017 Update
If you haven't already heard, there has been a big development as far as a treatment for PPMS or primary progressive multiple sclerosis. Yes, it's finally here - Ocrevus or ocrelizumab - and it works to slow the progression of the disease:
"The drug was injected into the bloodstream as two infusions of 300 mg given two weeks apart every six months. At the end of the study period, it was seen that ocrelizumab had met the study's primary outcome, significantly reducing clinical disease progression in PPMS patients sustained for at least 12 weeks by 24%(compared to placebo), as measured by the Expanded Disability Status Scale (EDSS)."
Multiple Sclerosis News Today
That's better than having nothing, don't you think? Of course it's something you have to discuss with your doctor, however, at least if you want to take a treatment and haven't been able to - now you will. I know some have already been treating their MS naturally, and some doing nothing at all. It's nice to know with the development of this treatment, you now have a choice.
Go from Multiple Sclerosis Research back to Resources

---
Dear Friends,
"Life in Spite of MS is a participant in the Amazon Services LLC Associates Program, an affiliate advertising program designed to provide a means for sites to earn advertising fees by advertising and linking to Amazon.com. We're also part of the Ebay Partner Network, another affiliate program."
We'd also like you to know it doesn't cost one cent more  when you click through the links here on our blog. Not one single penny. And we will make a little extra cash when you do click through. We'll be ever so appreciative. You also have our word that we'll only link to things that we would use ourselves, (or wish we could have or use).
Sincerely,
Cir & Akrista
You are reading original content written by Akrista or Cir L'Bert of Life in Spite of MS. If you enjoyed reading this blog, please consider following us on Facebook, Twitter, Pinterest, and Instagram. See you there!
---
Privacy Policy ~ Advertising Policy ~ Disclaimer ~ Contact Us ~ About Us