---
Disclaimer: This page may contain affiliate links. We may earn a small commission for purchases made through links in this post, at no extra cost to you.

The MS Recipe
Again, what's the MS Recipe? What are people talking about when they talk about the recipe? Is it a tasty recipe that will help cure or at least treat MS? Or is it a recipe for living with MS, like 1 part endurance, 2 parts laughter, and 3 parts hope, mix well, or something similar?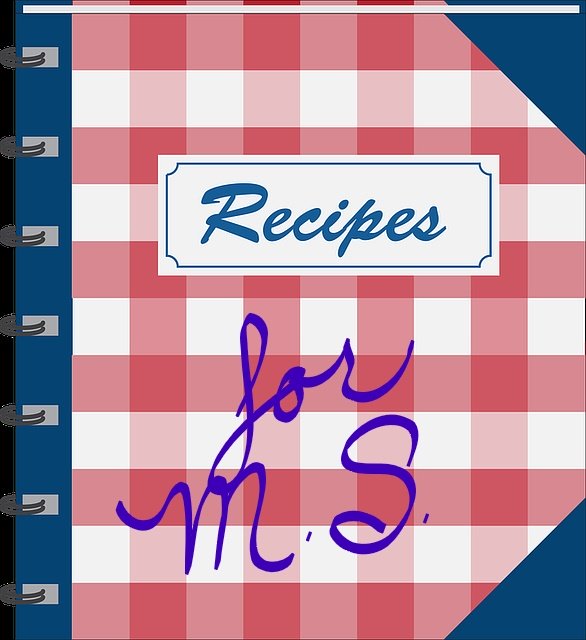 Here is the original post that started us wondering about, researching, and eventually trying essential oils as an alternative treatment for Cir's MS.

Original Post
"1. When I started my protocol, I was going from RRMS to SPMS. I could hardly walk or do much of anything. It only took a few months to notice big changes and by the end of 1 year, I was doing things like "normal" people do. I used the the oils once per day, only a couple of drops per oil, neat along my spine and on location regarding oils that help with spasticity and pain. 

Now that I am certified as an aromatherapist, I know it is even better to use a carrier oil, especially evening primrose oil for MS. Just a 1:1 ratio is good. 
As far as CAM therapy goes, yes, the oils can react to certain meds, which is why I wanted to wean myself off most of my meds 1st. Essential oils are very strong and can have negative effects if used incorrectly. 
When using the oils it is imperative to drink plenty of water everyday to help flush out the toxins. Also, alcohol and sugary drinks, aspartame and other artificial sugars, and MSG, among other harmful food additives, must be avoided."
The MS Recipe
Well, here it is - drum roll please...........
So this is what I understand it to be, according to the info above:
MS Recipe for Multiple Sclerosis
2 drops Basil Oil
2 drops Rosemary Oil
2 drops Peppermint Oil
2 drops Helichrysm Oil
2 drops Wintergreen Oil
10 drops Evening Primrose Oil (carrier oil)
One visitor said that each individual oil can be dropped one at a time along the neck and spine, and massaged in before going on to the next. If you have skin sensitivities, however, you may want to add them to a carrier oil such as Evening Primrose, Jojoba, or Argan, oil, to name a few.
Mix them all together in a roller ball or other small container. Rub along upper or lower back depending on where your symptoms are concentrated. Cir has used this formula and actually received some benefit from it. 
If you have an alternate recipe, please add it in the comments below.
Want to DIY?
If you'd like to try this recipe yourself, here are some oils to get you started. (Note: Purchasing from these links will benefit Life in Spite of MS monetarily). You don't have to go with these brands, however. Search around until you find some that are to your liking and within your budget. 
Personally, we've purchased from Young Living, Plant Guru, and Plant Therapy oils. We've purchased carrier oils and bottles as well. We found that essential oils help more than MS. I've used them in recipes for hair, skin, body butters, and more. 
I guarantee that once you get started with aromatherapy and essential oils, you will wonder why you hadn't tried them before. We even purchase a small diffuser because we love diffusing oils when we go to sleep at night. Lavender oil is especially calming. Have fun with them and if you decide to give it a try, let us know. We'd love to hear what you think!
Go MS Recipe to Essential Oils for MS for more info.
Go here for the original visitors posts as well as comments.
Have You Tried Essential Oils for MS? or The MS Recipe?
Have you tried the MS Recipe for multiple sclerosis? Do you still use this treatment? Is it working for you? Would you recommend it to others? Let us and our visitors know. We'd love to hear about your experiences!

I'm sure you have stories about the alternative treatments you've tried. Cir tried bee sting therapy, but didn't get any help from it plus he didn't like getting stung!

Share your experiences, good or bad, right here! Share a testimonial if you've found something that works.
---
Dear Friends,
"Life in Spite of MS is a participant in the Amazon Services LLC Associates Program, an affiliate advertising program designed to provide a means for sites to earn advertising fees by advertising and linking to Amazon.com. We're also part of the Ebay Partner Network, another affiliate program."
We'd also like you to know it doesn't cost one cent more  when you click through the links here on our blog. Not one single penny. And we will make a little extra cash when you do click through. We'll be ever so appreciative. You also have our word that we'll only link to things that we would use ourselves, (or wish we could have or use).
Sincerely,
Cir & Akrista
You are reading original content written by Akrista or Cir L'Bert of Life in Spite of MS. If you enjoyed reading this blog, please consider following us on Facebook, Twitter, Pinterest, and Instagram. See you there!
---
Privacy Policy ~ Advertising Policy ~ Disclaimer ~ Contact Us ~ About Us