---
Disclaimer: This page may contain affiliate links. We may earn a small commission for purchases made through links in this post, at no extra cost to you.

MS Radio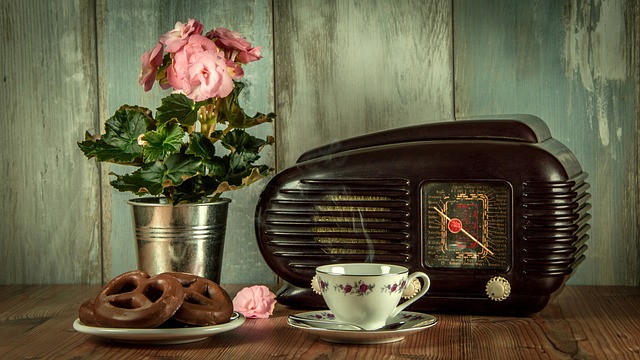 Do you listen to some type of MS Radio show? If you do, you know how enlightening it can be. Words are great, and have their place when reading isn't a problem.

I'm sure, though, that when ever you run across a show you can listen to, you jump at the chance. It's more personal; more in the moment. Although we don't have a radio show, we do have a few videos and intend to make more soon.
In the meanwhile, here we will add links to or embedded radio shows for you to listen to and take advantage of if you choose. This first one is for new mommies with MS. Keep checking back as we find more, we will add them.
Enjoy Tahirah's MS Mommies Blog Talk Radio show and let us know what you think. You'll love listening to the stories of other MS moms - how they cope with the disease and raise their children. Hopefully the interviews will help you decide if you want to have children with MS. Or if you already have it, you can learn tips for making your family and your relationship better while dealing with multiple sclerosis.

Here are a few more radio shows and podcasts that feature people living with MS and interviews with famous people with MS. I'm not sure podcasts are the same as radio or vice versa, because we do have a page dealing with podcasts as well. 
Not sure if radio is on the way out, however, I do think that public radio, podcasts, vlogs, and videos, may be replacing it for the most part. I do love radio, especially when I'm driving in the car. NPR is one of my favorite radio shows. 
It's in the list below, so you'll be able to replay some of their past radio shows that dealt with multiple sclerosis. We hope you enjoy listening and if you know of any other radio shows dealing specifically with MS, please let us know.
More MS Radio shows and podcasts
Multiple Sclerosis Podcasts - Overcoming MS
YEG MS - Multiple Sclerosis Podcast by creator of Own Multiple Sclerosis.com
If you'd like more like this, contact us here. We like listening to them as well. Enjoy!

Go from MS Radio back to Resources.

---
Dear Friends,
"Life in Spite of MS is a participant in the Amazon Services LLC Associates Program, an affiliate advertising program designed to provide a means for sites to earn advertising fees by advertising and linking to Amazon.com. We're also part of the Ebay Partner Network, another affiliate program."
We'd also like you to know it doesn't cost one cent more  when you click through the links here on our blog. Not one single penny. And we will make a little extra cash when you do click through. We'll be ever so appreciative. You also have our word that we'll only link to things that we would use ourselves, (or wish we could have or use).
Sincerely,
Cir & Akrista
You are reading original content written by Akrista or Cir L'Bert of Life in Spite of MS. If you enjoyed reading this blog, please consider following us on Facebook, Twitter, Pinterest, and Instagram. See you there!
---
Privacy Policy ~ Advertising Policy ~ Disclaimer ~ Contact Us ~ About Us