---
Disclaimer: This page may contain affiliate links. We may earn a small commission for purchases made through links in this post, at no extra cost to you.

Happy Valentine's Day!
How many times have you heard "Happy Valentine's Day" as a greeting today? Today is a happy one for most people. Love is in the air. You look at your sweetheart with a twinkle in your eye.

And if you are lucky, you'll get exactly what you wanted. Whether it's diamonds, chocolates, a teddy bear, a night out, or a weekend getaway.
Even if you don't get what you want, hopefully you'll spend the day with your favorite person. Your special someone. Your husband or wife. Your boyfriend or girlfriend. Your companion, partner, or soulmate. Your lover. Your best friend.
If your special someone isn't with you in body, hopefully you can share a call, or a card. The point is to spend it with someone you love. Your son, your daughter, your brother or sister. Your mother, father, or your family.
It reminds me of the song by Crosby, Stills, and Nash - "Love the One You're With" - sung by Luther Vandross. one of my favorite artists. Here's the video - Sorry, I couldn't help it. ;)
I hope you enjoyed the video. And hopefully you're feeling well enough to enjoy the day, as well. The day to day uncertainty of living with a disease like MS, means you take each day as it comes. And unfortunately, you never know what to expect until you wake up and start your day.
Even if you have to spend your day in bed or on the sofa, please know that your are loved and appreciated. I'm sure your family will let you know how much they love you too. So, again, have a wonderful Valentine's Day, and hopefully, you will get whatever you want. Whether it's chocolates or flowers.
Here is a special bouquet of flowers just for you, from both of us.
Happy Valentine's Day!


Just
for
you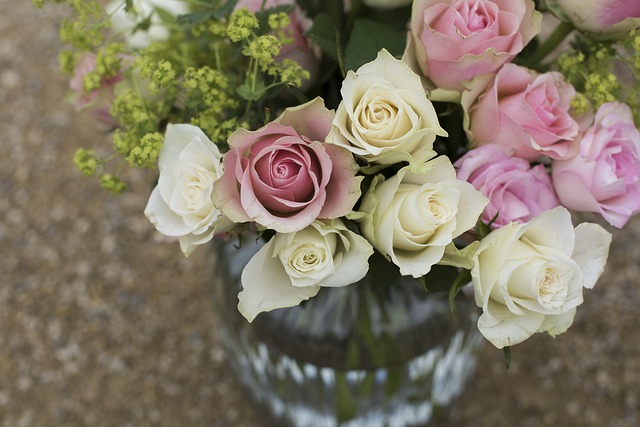 Have a wonderful day!
Go to the Life in Spite of MS Blog to see what's new! 
---
Dear Friends,
"Life in Spite of MS is a participant in the Amazon Services LLC Associates Program, an affiliate advertising program designed to provide a means for sites to earn advertising fees by advertising and linking to Amazon.com. We're also part of the Ebay Partner Network, another affiliate program."
We'd also like you to know it doesn't cost one cent more  when you click through the links here on our blog. Not one single penny. And we will make a little extra cash when you do click through. We'll be ever so appreciative. You also have our word that we'll only link to things that we would use ourselves, (or wish we could have or use).
Sincerely,
Cir & Akrista
You are reading original content written by Akrista or Cir L'Bert of Life in Spite of MS. If you enjoyed reading this blog, please consider following us on Facebook, Twitter, Pinterest, and Instagram. See you there!
---
Privacy Policy ~ Advertising Policy ~ Disclaimer ~ Contact Us ~ About Us