---
Disclaimer: This page may contain affiliate links. We may earn a small commission for purchases made through links in this post, at no extra cost to you.

Handicap Accessible Part 2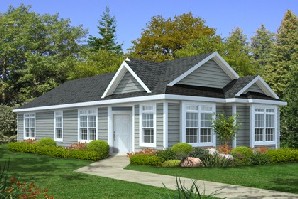 You've reached Handicap Accessible Part 2. To go to Part 1, click here.
I'm sure, you, like most people have an idea of what you would like your dream home to be. As someone with MS, your wish for a dream home haven't gone away. It may be necessary to change it up a bit, though.
The accessible kitchen
If you do your own cooking, some accommodations in the kitchen my be necessary. You may need a stove with the knobs in front and low enough to be used from wheelchair height.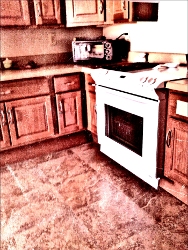 The sink should have space under it for a wheelchair. And the kitchen should be wide enough for a wheelchair to be able to turn around. The faucet should be one of those that are easy to turn on and off. Store glasses and plates in cabinets that are within easy reach.

An accessible bedroom
An accessible bedroom should be equipped with anything that helps you get in and out of bed easier. Whatever helps you to be more comfortable, and safe of course. You may need an Alan pole to help you get in and out of bed. And eventually you may even need a hospital bed.
Again, floors should not have throw rugs and Berber carpet or hardwood floors are best. Because of foot drop, plush carpets can cause your foot to get caught and may make you trip and fall.
Your handicap accessible bathroom
Besides the kitchen, the bathroom is the place where accidents occur most. As some one with mobility problems, you may need grab bars, a shower or bath chair, a hand held shower head, and non-slip mats are a few things that may make life easier and yes, safer.
Grab bars may also be in order throughout home where you need a little extra help getting around. So, whether you look for a home that is already built to be handicap accessible, or you make the one you're in that way, always think safety first. 


Other helpful options
There are so many options for making a home more accessible. If you are adding modifications to your living space, there are so many organizations that can help you decide what you need and, in some cases, help you get them if money is an issue.
Try the National MS Society as your starting point. Talk to a Navigator to find out what's available to you. If you aren't yet a member of your local chapter, add that to your to do list. They are an invaluable resource for people with MS, as well as their caregivers.
Tri-County Independent Living Centers around the country are there to help people with disabilities to remain in their homes as long as possible. They are also advocates who will help you with any problems you have or at least point you in the right direction.
Go from Handicap Accessible Part 2 back to Part 1 
(Clicking the following link will take you to another page which includes an affiliate link.)
---
Dear Friends,
"Life in Spite of MS is a participant in the Amazon Services LLC Associates Program, an affiliate advertising program designed to provide a means for sites to earn advertising fees by advertising and linking to Amazon.com. We're also part of the Ebay Partner Network, another affiliate program."
We'd also like you to know it doesn't cost one cent more  when you click through the links here on our blog. Not one single penny. And we will make a little extra cash when you do click through. We'll be ever so appreciative. You also have our word that we'll only link to things that we would use ourselves, (or wish we could have or use).
Sincerely,
Cir & Akrista
You are reading original content written by Akrista or Cir L'Bert of Life in Spite of MS. If you enjoyed reading this blog, please consider following us on Facebook, Twitter, Pinterest, and Instagram. See you there!
---
Privacy Policy ~ Advertising Policy ~ Disclaimer ~ Contact Us ~ About Us