---
Disclaimer: This page may contain affiliate links. We may earn a small commission for purchases made through links in this post, at no extra cost to you.

The Handicap Accessible Home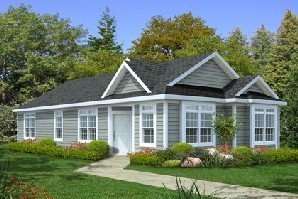 Modular Home - Handicap Accessible Home Plan
A handicap accessible home is the ideal living space for you as someone with MS. But what does that mean? Aside from a wheelchair ramp and grab bars in the bathroom, what else makes a home accessible?
If you are looking for - and I love this new term - barrier-free living options, you may wish for a place that will include everything and anything you may possibly ever want as your needs change.
First of all, what is the purpose of accessibility? What problems do home adaptations solve?
You need to be able to take care of yourself as well as your home. 

You need to be able to move around and do things safely. 

You need to be able to reach things easily. 

You want to feel comfortable and safe no matter what you are doing.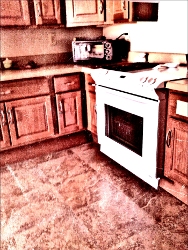 What makes a home handicap accessible?
The following is a list of areas and things around your home you may need to think about adapting. Even if you don't need them yet, thinking and planning your home now can prepare for anything that happens in the future.
bathroom safety

communication

blinds, curtains, and drapes

doors and handrails

environmental control

flooring

furniture (beds, chairs, tables, desks)

kitchen safety

lighting

maneuverability (space)

stairs

storage

wall switches and outlets
Most of these areas need to be addressed with the comfort and safety of the person with MS in mind. You also need to decide what is necessary now and what may be necessary in the future. You don't want to buy a three story home without thinking about the fact that stairs may become impossible to navigate when mobility becomes an issue.
Start planning for the future now, especially when it comes to big decisions like where you will live in ten years if you've already been diagnosed. This could be as simple as choosing a ranch home with an open floor plan that would be easy to modify.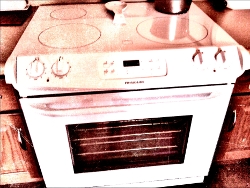 Of course, if you have had MS for several years, you may already be experiencing disability. You will need to decide if you should find and move into a handicap accessible home. Or should you try to modify the one you're already in.

We need more communities like this
Communities like the following, address the needs of those who live with disabilities or special needs and also have families that live with them. Hopefully, places like this will become more and more available.
New tech for your handicap accessible home
I just ran across a fun series called 7 Things You Didn't Know Existed. Not all of the things are geared to handicap accessible users, however, many of them would certainly be helpful if you are mobility, site, or other impaired. Check them out! See which ones might help make your life easier.
Go back to Handicap Accessible.

---
Dear Friends,
"Life in Spite of MS is a participant in the Amazon Services LLC Associates Program, an affiliate advertising program designed to provide a means for sites to earn advertising fees by advertising and linking to Amazon.com. We're also part of the Ebay Partner Network, another affiliate program."
We'd also like you to know it doesn't cost one cent more  when you click through the links here on our blog. Not one single penny. And we will make a little extra cash when you do click through. We'll be ever so appreciative. You also have our word that we'll only link to things that we would use ourselves, (or wish we could have or use).
Sincerely,
Cir & Akrista
You are reading original content written by Akrista or Cir L'Bert of Life in Spite of MS. If you enjoyed reading this blog, please consider following us on Facebook, Twitter, Pinterest, and Instagram. See you there!
---
Privacy Policy ~ Advertising Policy ~ Disclaimer ~ Contact Us ~ About Us