---
Disclaimer: This page may contain affiliate links. We may earn a small commission for purchases made through links in this post, at no extra cost to you.

End Stage Multiple Sclerosis
End Stage Multiple Sclerosis is basically what it says – the stage where MS has progressed to it's worst - usually toward the end of a persons life. Doctors may become very limited in what they can do for the patient based on how they can administer medications. At this stage, life-threatening complications from worsening symptoms can cause things like pneumonia and eventually death. The end stages of any disease or condition can be a very depressing subject to talk about.
It's one that Cir and I take on rarely, but we do sometimes talk about it, especially what we would do if something were to happen to one or the other of us. We've been together so long that we can't imagine not having one of us around. The thought of Cir not being able to see, walk, or talk, makes my heart sad. He's such a vibrant person – to think that this disease could eventually render his body helpless, is one that I don't like to think about.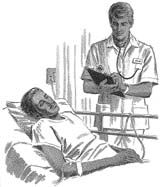 Good Practices
Questions about this stage of MS still come up and I will try and address it here. Before I do, however, one thing that should be said is that it's probably a good idea to make a living will (will open in a new window) so that your loved ones know what you want should you become incapable of expressing your wishes. This would be good practices for anyone at any age. And as a person with MS, impaired mental ability is a real possibility as you progress, whether it's dementia or just not being able to communicate your thoughts clearly.
It's a good idea to sit down and plan for the future, because you never know what tomorrow may bring. We've gotten the information about living wills, however, procrastination has still kept us from actually filling them out. I suppose it's a case of if we don't deal with it, it won't happen, which of course isn't true. So with that said, let's talk about some of the things that may happen during end stage multiple sclerosis.
Worsening symptoms
First of all, each symptom that you already experience can become even worse at this stage, from vision problems, which can lead to blindness, to mobility problems, which can make it impossible to walk. Bladder problems may make it necessary to have a Foley or indwelling catheter. And bowel problems may make it necessary to wear adult diapers at all times.
Swallowing problems make it difficult to eat normally, so the patient may need to be on a liquid diet or have a feeding tube in place to prevent choking. If breathing is a problem, oxygen may be necessary, as well. Not being able to take deep breaths, can lead to bronchitis and eventually pneumonia.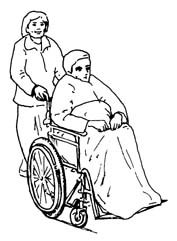 Pain with End Stage Multiple Sclerosis
Pain which is most likely already a part of your daily life, may become even more pronounced due to immobility, increased spasticity or muscle spasms. With all these worsening symptoms, it's no wonder that many people with MS choose to end their lives before things get to this extreme place. I can't imagine ever doing that, however, I also don't live with the day to day pain of MS. And to think that as you progress, it could get even worse.
Not that common
Most people with MS who will never make it to this extreme disabling stage of multiple sclerosis. Most people with MS live long lives – just as long as they would have without the disease. So this is not a scenario that will play out for everyone. Is there anything you can do to prevent this from happening?
More good practices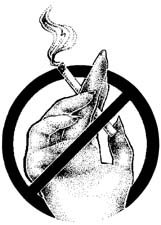 I don't know, however, doing things that are healthy, eating right, exercising when you can, not smoking, or drinking excessively, taking supplements, definitely can't hurt. We intend to make healthy choices a way of life. That way, Cir at least has a fighting chance of escaping the very devastating extremes of MS. It may not stop MS in it's tracks, however, he does feel better overall.
Go back to Types of MS from End Stage Multiple Sclerosis.
---
Dear Friends,
"Life in Spite of MS is a participant in the Amazon Services LLC Associates Program, an affiliate advertising program designed to provide a means for sites to earn advertising fees by advertising and linking to Amazon.com. We're also part of the Ebay Partner Network, another affiliate program."
We'd also like you to know it doesn't cost one cent more  when you click through the links here on our blog. Not one single penny. And we will make a little extra cash when you do click through. We'll be ever so appreciative. You also have our word that we'll only link to things that we would use ourselves, (or wish we could have or use).
Sincerely,
Cir & Akrista
You are reading original content written by Akrista or Cir L'Bert of Life in Spite of MS. If you enjoyed reading this blog, please consider following us on Facebook, Twitter, Pinterest, and Instagram. See you there!
---
Privacy Policy ~ Advertising Policy ~ Disclaimer ~ Contact Us ~ About Us