---
Disclaimer: This page may contain affiliate links. We may earn a small commission for purchases made through links in this post, at no extra cost to you.

Cryotherapy for MS
Cryotherapy for MS symptoms
Before you totally nix the idea of ice cold baths or Cryotherapy for MS, know this. It is thought that ice cold, yes, as in freezing, temperatures boosts your immune system, heals damage caused to the nerves, helps to ease pain, rejuvenates tired skin, and reduces inflammation. It can also help with depression, reduce stress, and help you sleep better.

How's that for dealing with your multiple sclerosis symptoms. Many MSers try this method of treatment because it helps so many of their symptoms to get better. So where can you get this type of therapy?
There are several places in the US as well as Europe and the UK that offer Cryotherapy to treat multiple sclerosis. If you can't get to one of these places or can't afford it, you can try this at home by gradually increasing time in a cold shower or bath. Start with a few seconds in a cold shower after your usual bath. Then work your way up to a thirty minute cold bath with ice cubes once a day.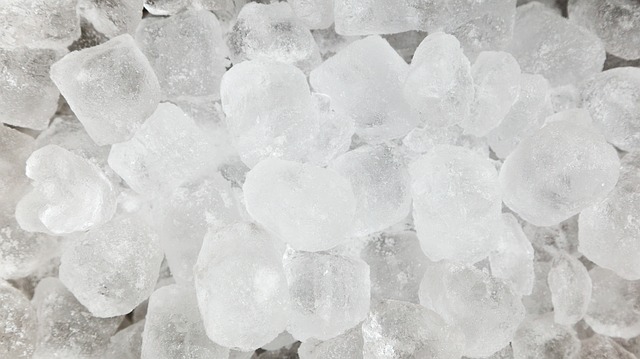 The extreme cold can boost your blood circulation. This will help increase the oxygen levels in your blood as well as help speed up the delivery of nutrients. It will also help your body get rid of toxins more efficiently.

Dr. Kettenhuber of the Hotel Alpenmed Lamm in the Austrian alps, says that "for many of his MS patients cryotherapy was beneficial for spasms, pain, and sleep. He recommends a stay of two weeks with two cryotherapy sessions per day."
The treatment consists of spending a few minutes in a cold chamber. Your hands, feet, ears, and face, would be protected from acute frostbite by wearing a pair of socks, thick gloves, and mouth and ear protection. The only other thing you would wear is a bathing suit.
If cryotherapy isn't an option, here are a few things you can do for heat sensitivity. Try cooling off before and after an activity. You can also suck on ice cubes or drink cold drinks. If you can, a cold (or at least cool) shower will help. Sitting in front of a fan or air conditioner will also work. Of course avoiding humid heat or anything causes you to get overheated is the best way to stop heat sensitivity and MS from being a problem.
But, as we all know, life is full of situations where heat sensitivity and MS is unavoidable. Pick one of the tips above to help you deal with this problem. And if you're game to give cryotherapy for MS a try, you may have even found a way to help you lessen your symptoms all together if you choose it as one of your alternative therapies.
So look for a cryotherapy chamber near you and try cryotherapy for MS. It may help. You never know. Here's a video that answers the question - "What is Cryotherapy?" - Take a Look!
Click here to read one woman's journey of MS
Go from Cryotherapy for MS back to Alternative Treatments for Multiple Sclerosis.

---
Dear Friends,
"Life in Spite of MS is a participant in the Amazon Services LLC Associates Program, an affiliate advertising program designed to provide a means for sites to earn advertising fees by advertising and linking to Amazon.com. We're also part of the Ebay Partner Network, another affiliate program."
We'd also like you to know it doesn't cost one cent more  when you click through the links here on our blog. Not one single penny. And we will make a little extra cash when you do click through. We'll be ever so appreciative. You also have our word that we'll only link to things that we would use ourselves, (or wish we could have or use).
Sincerely,
Cir & Akrista
You are reading original content written by Akrista or Cir L'Bert of Life in Spite of MS. If you enjoyed reading this blog, please consider following us on Facebook, Twitter, Pinterest, and Instagram. See you there!
---
Privacy Policy ~ Advertising Policy ~ Disclaimer ~ Contact Us ~ About Us