African Americans with MS Videos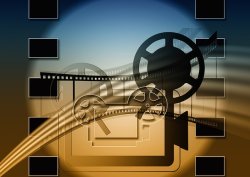 This African Americans with MS page is dedicated to videos of several people with multiple sclerosis who have shared their journeys. The videos are how they were diagnosed, how they deal with the symptoms, and just over all, how they live with the disease.
Grab a cup of your favorite beverage and curl up in your favorite chair and be prepared to be entertained. 
African Americans with MS
---
---
I hope you enjoyed this selection of videos. I will probably do another page like this when I find more videos, however, this is plenty for now. Each one is so encouraging and feel free to look each one up on YouTube for more of their stories. I may do a single page for some of them and add a playlist of their videos, so that you can see their stories in their own words.
Again, many are very encouraging. And many are enlightening. As you as MSers take this journey through life, you learn valuable lessons that will help others through their journey's. Thank you so much for sharing your stories with the MS community.
Go from Videos back to MS in African Americans
Privacy Policy ~ Advertising Policy ~ Disclaimer ~ Contact Us ~ About Us